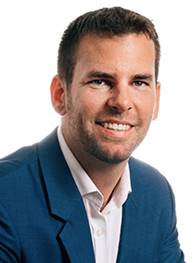 Add double the value of your salary to your portfolio every 12-18 months, is the driving principle behind Drew's investment approach at AutomticEquity.com.au. He constantly asks the question "how can I get the smartest and most experienced people around me, to get the best investment results for the least amount of effort?"
After looking at hundreds of investor's portfolios while working in a property education company, Drew identified the they key factor that made a small handful of clients successful, while the majority achieved very modest results. Armed with this knowledge Drew built a portfolio worth $3.98 million in under 5 years using his hands-free investment approach. That's the equivalent of adding $69,824 a month to his portfolio.
Drew was a busy, time-poor professional so developed an investing system that leveraged the time, expertise and all-important industry connections of investment specialists, to get results he could never get on his own. He now helps other time-poor investors get even better results than his own, learn more here.