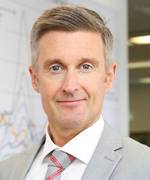 Jeremy Sheppard is head of research at DSRdata.com.au and LocationScore, both are specialist property investment research company that provides research software platforms in the Australian property market. He's naturally an active property investor and a self-confessed property-data nutcase!
Jeremy bought his first investment property in 2002. By 2009, he had amassed a portfolio of 16 properties in both Australia and New Zealand. Some of his purchases doubled in value in less than 3 years without any renovation, subdivision or development.
DSR data can be found on the YIP Top suburbs page.