BUILDINGPRO

Building and pest inspectors are a crucial resource for property investors, as they provide peace of mind that a buyer's six-figure investment isn't being sunk into a money pit. Our judges were impressed by the calibre of talent in this category, and huge congratulations go to the esteemed joint winner of our Building or Pest Inspection award, BuildingPro
In the last 12 months, BuildingPro has doubled the number of handover inspections and tripled the number of commercial inspections it has carried out since the previous year. This exceptional rate of growth has allowed the business to pour its resources into new initiatives, namely Inndox, a cloud-based platform that allows property owners to add, create and securely share fi les with their property managers, selling agents and future owners.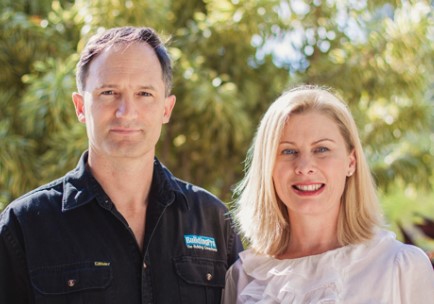 "Inndox was created to empower property owners to have better control over their property data, to improve transparency, enable buyers to conduct due diligence, and provide maintenance alerts for easier property maintenance," explains BuildingPro's principal consultant, Andrew Mackie-Smith.
"Our company cares about every client making a well-informed decision about their property purchase, which is why we often assist with their negotiations for price discounts or alternative solutions."
BuildingPro is also committed to improving the industry's overall standards when it comes to transparency and quality.
General manager Patricia Mackie-Smith is the "principal petitioner for fairer property laws in Queensland Parliament, and a new seller disclosure certificate is being considered in Parliament – and likely to become law", Mackie-Smith says.
"Furthermore, all of our clients are entitled to receive free advice over the phone about any future building issues or concerns, and we stay in contact with clients by providing quarterly e-newsletters with updates and advice about building issues."
JUDGE'S COMMENT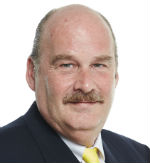 "BuildingPro stands out with its innovative approach to new technology. I was impressed by the creation of their cloud-based product, Inndox, which boasts a digital handover of project documents and allows property owners to share documents with the property manager. I was equally impressed by their ability to harness both social and traditional media." - Quentin Kilian REINT