In 2009, when Mathew Cosgrove was crowned runner up in Your Investment Property magazine's Investor of the Year Awards, he had four investment properties and plans to retire within a decade.
After many twists and turns, did he hit his goal?
Many investors get into property investment for the money. But for Mathew Cosgrove, it's about so much more – including boosting his self-confidence, proving himself, and making his financial dreams come true.
Mathew made his first appearance in Your Investment Property magazine when he was awarded as a runner-up in the Investor of the Year awards for 2009.
When he began investing, he was an environmental scientist with only $20,000 to start with, however, in the space of three years, he was able to build a 4-property portfolio. He was 25 at the time, and was hoping to retire within a decade.
We caught up with Mathew a few years later in the midst of the mining boom. He was mid-way through developing the Nundah property he'd purchased in 2008, and had just overcome some financing issues. He was also enjoying massive growth off his properties in the suburb of Moranbah, where rents had soared due to the launching of several mines. He was also looking to mentor his two younger siblings, who were beginning to show an interest in property as well.
"I was in a job, and I wanted to break the cycle. The main reason I got into property investing as I wanted to do more and have more self-worth," explains Mathew.
"In my mind, it was the best way to prove to myself that I can achieve things for myself and bring myself to the lifestyle I want to have in the future."
Mathew has now officially celebrated 11 years as an investor, and today holds a $1.8m portfolio composed of 8 residential properties, 3 pieces of land and 1 commercial property, all in Queensland.
But how did he survive the mining downturn in Moranbah – and is he on track towards achieving his early retirement goal?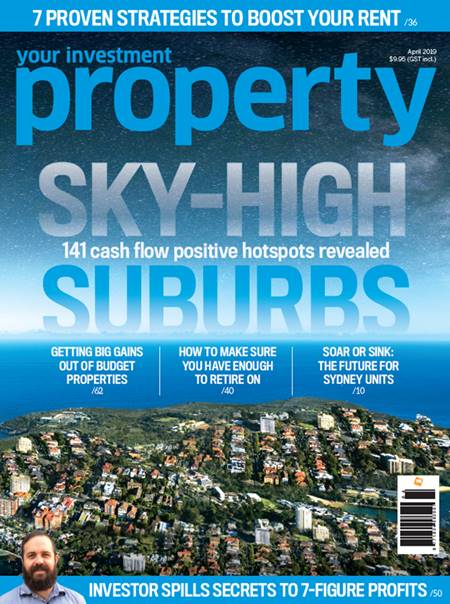 Read the full report of Mathew's property journey to date in the April 2019 edition of Your Investment Property magazine.
On sale at news agencies and Coles supermarkets 14th March to 11th April or download the magazine now.