Our annual property investment awards program, now in its 10th year, has attracted a diverse group of investors who own properties right across Australia.
A decade after launching, our annual Property Investor of the Year Awards aimed to find Australia's leading property investors and celebrate their success at different stages of the journey.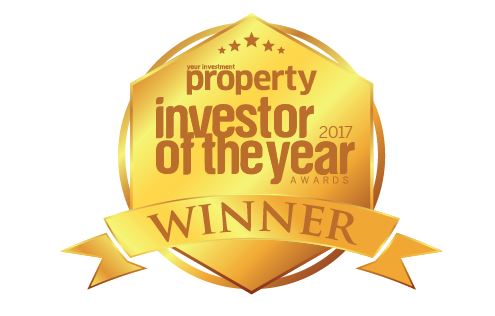 First, the strategic investor: this is someone who has been investing for some time and who has developed sound strategies for wealth creation and success through real estate.

Next is the new investor: with this award we recognise and celebrate the achievements of an investor who is relatively new to property, and who has been active for five years or less.

And finally, our reno investor: a person or team that has leveraged renovating to boost their property profits. This award aims to celebrate those who are adding a little sweat equity to their journey.

Keep in mind that this competition is never simply about the dollar-value performance of a portfolio. Investing is never that simple. That's why, in reviewing the entries, our judges looked at other unique and meaningful factors that contribute to property investing success.

For instance, how has the investor demonstrated entrepreneurial flair? When times got tough, how did they adapt their strategy, and what did they learn from any mistakes? What evidence of discipline, dedication and determination is on display? Have they acted with integrity and ethics – and what other factors have helped them get to where they are today?

These are just some of the questions our judges asked when reviewing the entries this year.

WINNING CRITERIA:
We received dozens upon dozens of entries, and our esteemed panel of judges reviewed and ranked investors according to a number of criteria, to ultimately crown our winners. These criteria included:
- investment strategy
- property performance
- diversification technique
- risk management
- ethics and integrity


MEET THE JUDGES: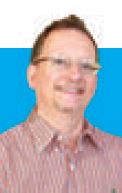 Philippe Brach
Founder and CEO of Multifocus Properties & Finance, Philippe is a successful property investor who turned his passion for property into a unique investor-focused business. His 25 year background in corporate finance and accounting, as well as his experience as a property investor, real estate agent and finance broker, gives him the perfect profile to help both investors new to the market looking at building a property portfolio and those more experienced considering their next purchase.
He ensures that investment strategy, financial set-up, ownership structure and sourcing performing properties form a seamless plan that optimises potential for growth, and preserves benefits associated with managing a portfolio. He is also the author of the extremely popular book 'Creating Property Wealth in any Market'.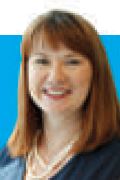 Kylie Davis
At CoreLogic, Kylie is the "chief sense-maker" responsible for cutting through the jargon of complicated data analysis, understanding the stories property data can tell and helping the real estate industry better understand its customers and itself.
Kylie joined CoreLogic in 2014 after nearly four years as Network Editor of Real Estate at News Corp Australia where she was network editor of real estate. There she created and led the national desk of 52 real estate reporters across 120 titles training them in delivering data journalism, video and digital deliveries.
Kylie has a 25 year career in media as a senior editor and entrepreneur across News Corp and Fairfax, and at 25 was the founder and publisher of hyper-local newspaper The Village Voice. She is the author of The Real State of Leadership (2017), Perceptions of Housing Affordability (2017), Buyer Perceptions of Real Estate (2016), The Future of Real Estate (2016) and Vendor Perceptions of Real Estate (2015).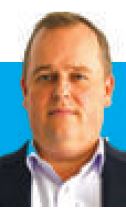 Clint Greaves
CEO of publically listed Real Estate Investar, Clint Greaves has more than 15 years property investment experience including residential buy and hold, renovations and residential / commercial developments.Clint lives on the Gold Coast in Queensland and has a son. Outside of work Clint is an active investor and developer and is trying to improve his very average golf swing.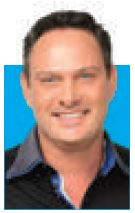 Tyron Hyde
Tyron is director of Washington Brown and has over 20 years' experience in the construction and development industry. Considered one of Australia's leading experts in property tax depreciation, Tyron regularly presents at industry conferences and events and has published numerous articles on tax depreciation and property investment. Tyron has a Bachelor in Construction Economics from University of Technology Sydney.
Tyron Hyde is also the only published author on the topic of property depreciation in his new book CLAIM IT! A Property Investors and Developers' guide to depreciation.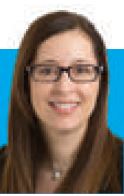 Suzanne Pitson
Suzanne is General Manager, Sales and Marketing at Defence Housing Australia (DHA). Before joining DHA Suzanne held a number of senior-executive positions at the Department of Finance and in private sector law firms.Among her career achievements, Suzanne lead a team in the market testing for private sector operation of the ASIC Registry, successfully led both the Commonwealth Due Diligence and Corporate Finance teams in the IPO of Medibank Private in 2014, participated in other Commonwealth asset divestments including T3, and played a key role in policy development regarding Federal Parliamentary entitlements.At DHA, Suzanne is responsible for the management of communication and media, research services, marketing and funding delivery activities, including the property investment program, property disposals and mid-lease sales program. She also has oversight of strategic projects and programs, including the expansion of DHA's apartment portfolio.

READ THE WINNERS STORIES HERE:-
2017 Strategic Investor of the Year - Crystal Palmer
2017 New Investor of the Year - Paul Smith