What's made the news this week?
Watch (or listen) as Kieran and Kevin catch up to discuss the stories that grabbed their attention this week.
1. Industry head takes a shot
The head of Australia's peak real estate body declared on national television this week that those struggling with exorbitant rents should "get two jobs", but tenants advocates say it's not so simple… READ MORE
2. Where rental affordability is on the rise
QUEENSLAND is now the best place in the country to be a tenant, with the state pulling the Australia's biggest improvement in rental affordability in the past year… READ MORE
3. When interest rates go crazy
ARGENTINA'S Central Bank on Thursday increased its benchmark interest rate to 60 per cent — the world's highest — in an effort to halt a sharp slide in the value of the peso, which plunged to a record low… READ MORE
4. Listings grow in 3 capitals
Figures released today by SQM Research reveal national residential listings rose 5.9% in August 2018 to 332,678, with rises in all capital cities with five weekends falling during the month, and some vendors listing their properties ahead of the Spring selling season… READ MORE
5. Perth on the up
The end of the great Sydney and Melbourne property booms has had its fair share of headlines and there will no doubt be more to come. However, on the other side of the country we may be witnessing a quiet resurgence of another major market… READ MORE
6. Buy Elvis Pressley's home for under $100,000
A two-bedroom mobile home that was owned by Elvis and Priscilla Presley in the late 1960's has sold at auction for a reported US$67,650 ($94,220)… READ MORE
Subscribe to Property News Update - and never miss an episode.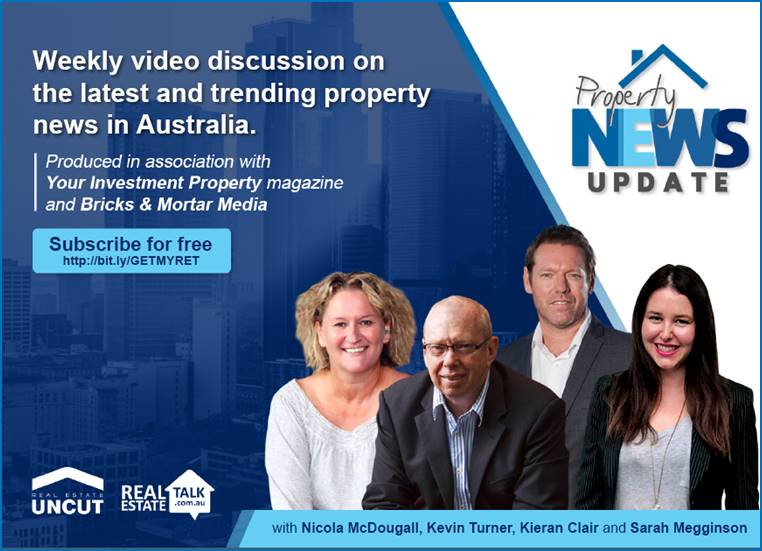 With thanks to Real Estate Talk
– the only place where you hear all Australasia's leading property experts.