Non-capital cities dominated the list of the country's 20 most expensive major locations, with only three capital cities making it to the roster. Recent study from Propertyology also showed that retirees are populating areas with highest median prices – but those areas might be disadvantageous for investors.
Many of the regional cities listed on Australia's 40 most expensive have a median household age that is well above the national average.
A smaller number of people are living in those households. In addition, outright ownership ratios are significantly better than the national average.
Notably, though, expensive locations with very high age demographics generally are not particularly good for property investors, according to Propertyology Head of Research Simon Pressley.
"In addition to having so much capital tied up in one asset, rental yields are lower, and the pool of renters is often low, too, while the local economy is generally less robust because the older demographic is at the financial preservation stage of their life," he said. "That said, these results again prove that there are myriad locations around Australia where capital growth can be achieved without being a megacity."
Hobart, for instance, is a capital city. However, it only landed on the 40th spot in the list of most expensive locations in Australia.
"Hobart was Australia's best-performed capital city property market over the past three years. While Sydney is Australia's largest city, property markets performed better over the past three years in 30 out of the 40 most expensive cities," Pressley said.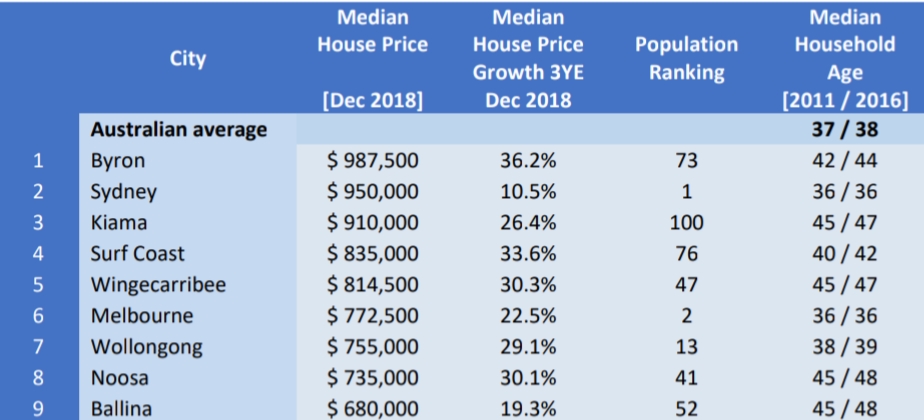 Data from Propertyology