We asked leading reno expert Cherie Barber to answer your questions about buying a rundown property, what external renovations to do, and whether or not you should consider wallpaper in your rental property.

Buying a Rundown Property to Renovate
Q: We're looking at a property in Sydney's outer west that's quite rundown but well priced in the current boom market. The building and pest inspections have come back with a number of issues, such as signs of termite activity and the roof probably needs replacing. My husband is a builder, but we're wondering if we should just look for a property that's less of a handful. What are your thoughts on doing up old wrecks?

A: I don't have a simple answer to that question, as there are so many variables, such as the level of risk versus reward you're willing to take on, your budget, your expected timeframe for doing up the property, your profit expectations, etc. However, speaking from my own experience of successfully renovating many wrecks and making good profits on all of them, as long as you can put a fairly accurate figure on the cost of fixing the various problems (as your husband is a builder, this is likely) and forecast the likely resale price of the property once renovated, then you'll know the price you need to purchase it for in order to make a profi t from all the hard work.

That's the kind of financial due diligence you need to do in order to know if the numbers stack up. If you can get any certifier/council approvals in place in time for settlement so you're ready to go the minute you get the keys, all the better.

So, while I can't provide specific advice on your own circumstances, I think it's definitely worth doing the sums and working out for yourselves what the costs versus likely returns will be.

Boosting Street Appeal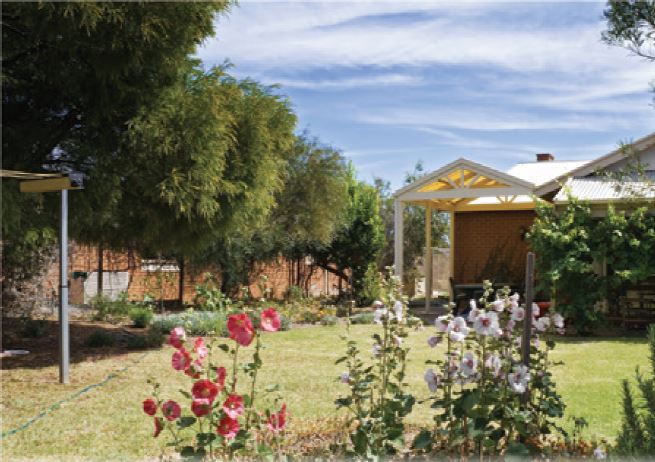 Q: What are some of the ways to improve a property's street appeal? We have a brick house that we would love to render, but don't have the budget for it unfortunately. The whole front of the place is looking a bit sad. What are some of the less expensive improvements we could make?

A: First up, I suggest an 'extreme clean' combined with neatening, trimming and removing any eyesores that are going to be immediate turn-offs. Garbage bins in full view of passers-by or junk in the front yard are major culprits. Hire a high-pressure hose and get stuck into all the hard surfaces: paths, driveways, front steps, brickwork … If you've never done this before you'll find the transformation is unbelievable.

Rendering would be my first choice, but I appreciate that's expensive. Maybe you could spray-paint the brick, and I'd definitely paint the trims, such as window frames, eaves and downpipes. Paving paint is great for dressing up bare concrete surfaces, such as paths and driveways.

A stylish front door can make a surprisingly punchy statement; just painting the existing one in a striking colour can work. Similarly, invest in a new letterbox if your current one lets the place down. Maybe consider new lighting for the front entrance. It's these little details that add up to the big difference and really lift the look of a property.

The front garden just needs to be neat and orderly. Spring is the perfect time to give the lawn and even the street nature strip outside your place a shot of fertiliser, to bring it up nice and green. Trim back any unruly bushes and shrubs, and you might even want to add a few new plantings to spruce things up. Then stand back, run a really critical eye over the whole front of your property, and if everything looks neat and there's nothing that leaps out as offensive, then you have good street appeal.

To Use or Not To Use Wallpaper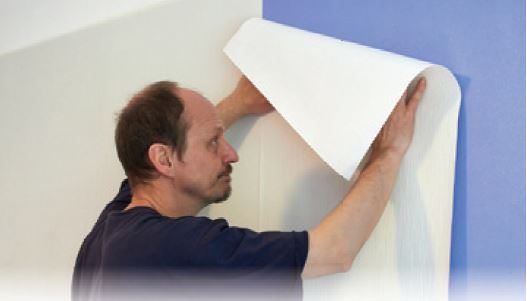 Q: What are your thoughts on wallpaper? Do you think it's a bit "out there" for investment properties?

A: Not at all. In fact, I'd say it's pretty mainstream these days, available from hardware stores, IKEA and loads of other big retailers. The trick is not to go overboard. Just choose a wall here and there to highlight, and go for subtle designs, nothing too loud or zany. Wallpaper gives a bit of personality to an otherwise neutral interior, so I say go for it. Just be sure to shop around, as wallpaper prices vary enormously.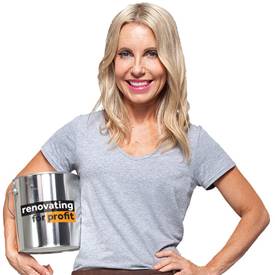 Cherie Barber is the director of Renovating For Profit,
a company that teaches everyday people how to
buy and sell/rent old properties for a profit.