David Shih is convinced that property can deliver the financial freedom he wants, because he watched his own father retire in his late 30s on the back of a successful property portfolio. While David only bought his first investment at the age of 26 – and wishes he'd started earlier, as his father had advised him to – he's well and truly making up for any lost time.
He and his fiancée, Rachel Ding, have bought a mixture of six units and houses across NSW and Queensland in the past seven years, and have a seventh property under contract in Victoria.
With one more purchase in the pipeline, David then plans to work on improving the capital in his portfolio, with the aim of bringing his financial freedom within arm's reach.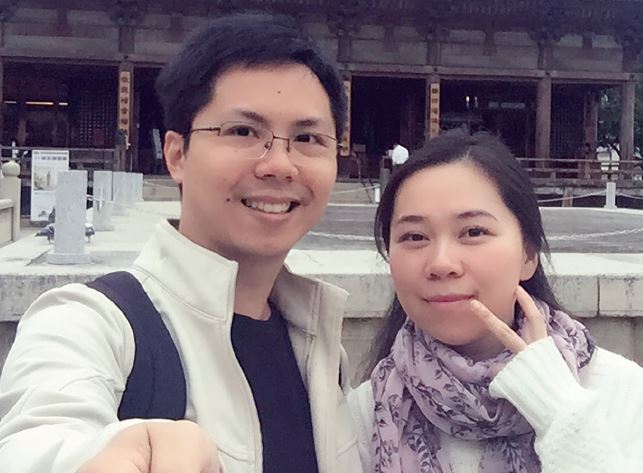 From passive to active investing
David has employed the time-honoured buy-and-hold strategy to maximise capital, seeking out properties in capital cities and with decent yields.
However, nowadays, with experience and time in the market under his belt, he also filters his property choices through another set of criteria – value-adding via additional on-site dwellings, subdivision or cosmetic renovation.
In this way, David is actively seeking to generate his own capital rather than waiting for the market to deliver it, while also focusing on strong immediate returns.
"My strategy is all about managing the risk," David explains.
"That's also why I look for properties with good rental yields, because that will allow me to hold my portfolio even when interest rates go up to 7% or higher. No investor would want to be in a situation where they are forced to sell."
To date, David has managed to build a solid portfolio that has set the foundations for long-term growth.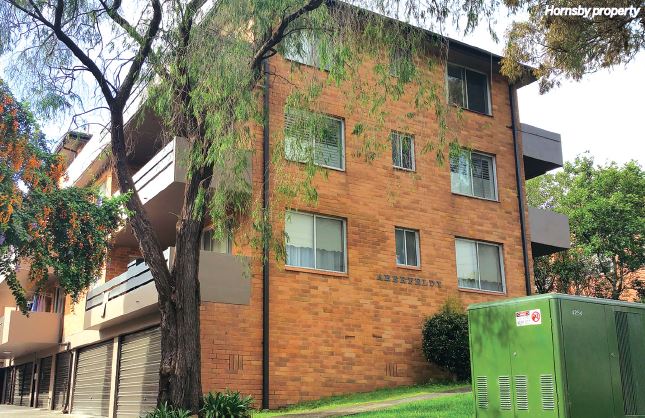 Extensions and subdivisions
As well as planning either a granny fl at addition or the subdivision of his Eagleby property, David purchased a two-storey property in Woodridge, Queensland, with the aim of supercharging its value in the future through major renovation.
The downstairs reconstruction will create a self-contained three-bedroom, one-bathroom home.
While he won't be able to legally rent downstairs as a separate dwelling, it will open up the market for the property to dual-living families paying a higher rent, and boost the rental yield.
David expects that the couple's latest acquisition, a $272,000 house in Newcomb, Victoria, will benefit from popular neighbouring suburbs – but he's casting for even bigger fish by building an extra bedroom, which will allow him to increase the rent and actively manufacture equity.
"Newcomb is only 3km from the Geelong CBD, and its neighbouring suburbs have median prices over or close to $500,000, so I feel it's only a matter of time before the ripple effect will drive Newcomb's prices too," he says.
Cosmetic renovations that David completed on the Woodridge property unfortunately turned into a lesson in due diligence that came at great financial cost.
"It was an interstate renovation, and I took on a builder recommended by my property manager," he explains.
The ensuing disaster was "one of the biggest mistakes" he has made.
"We met in person and walked through the property to discuss the scope of works, and he provided some really helpful advice," David says.
"Having connected at a personal level and being recommended by someone I trusted, I didn't take the necessary steps to verify his building licence."
After David negotiated a price and paid the deposit, the builder took the money and fled. Exhausting all avenues to locate the builder and retrieve his deposit, David was forced to accept the financial loss.
"Property investment is a long-term game and everyone needs to be in it to win it"
"It cost me $4,000 to learn a valuable lesson in checking licences and accreditations with all the official bodies," he says ruefully.

Success in spades
So far, David has been able to leverage the excellent growth of his first properties to finance further purchases, with his Hornsby property being his greatest success to date. Growing 44% in four years, the two-bedroom unit, located in Sydney's Upper North Shore, is now worth almost $200k more than its initial purchase price of $438,000.
"We bought in 2013 in a rising market, when I could clearly feel Sydney was on the move – every man and his dog was talking about property and I needed to get in!" he says.
His only regret is that he didn't purchase more properties in the Sydney area when he bought his first property there in 2009, an off-the-plan unit in Granville (it settled in 2011).
Purchased for $360,000, the unit's value was boosted to $550,000 as a result of Sydney's accelerated property growth, and David is enjoying a very healthy 6.6% yield.
But that's not his highest-yielding property: that award goes to his property in Slacks Creek, Queensland, which is currently earning 7.5%.
David plans to purchase one more property later this year and then concentrate on adding value to improve the overall yield of his portfolio.
Realising that he delayed purchasing his first property because he "wanted to enjoy life", David's advice to other investors is to start as early as they can.
"If I could do it all over again, I would have gone as far as borrowing money from my parents to pay for a deposit, just to get into the property market as early as I could!" he laughs.
"After all, the earlier you start the more wealth you'll be able to accumulate!"

Finding the right team
David didn't make the same mistake when he was on the hunt for a mortgage broker, and eventually he found one who was an expert in both financing and property investing.
"I wish I had known my mortgage broker when I first started investing, because I think I would have reached a different level today," David says.
"He has been a fantastic mentor, providing guidance and being a sounding board for potential deals."
In the same fashion, David has taken special care to find property managers who are up to the task of overseeing his assets with proper diligence.
"Having a good property manager is absolutely paramount, especially when you own interstate investment properties," David says.
He personally interviews each one to assess their "personality, integrity, communication style and how they manage expectations".
In addition, David looks for property managers who have undertaken renovations themselves previously and are willing to assist with cost assessing and selecting interstate purchases.
"If they have prior renovation or building experience, you can engage them for pre-inspection service when you're purchasing interstate, for a small fee," he explains.
"Later on, they can also assist with project managing renovations, coordinating tradies for quotes, and monitoring progress through to completion. They can be your trusted eyes on the ground."
7 QUESTIONS FOR QUIZZING YOUR NEW PROPERTY MANAGER

David doesn't take chances with the smooth running of his properties. Here are his top seven tried and tested interview questions for property managers:

1. How many properties do you manage?
2. Do you have experience in assessing repairs or renovations that a property might require?
3. What separates your services from those of other property managers in the area?
4. Do you have a Service Level Agreement in place if a mistake is made?
5. How do you screen and process potential tenants?
6. How do you ensure repair requests and maintenance needs are dealt with promptly?
7. What experience do you have with the local area in terms of rental appraisal and possible increases?