AT A GLANCE
Years investing: 29
Current number of properties: Multiple commercial shops and premises
Portfolio value: $31.3m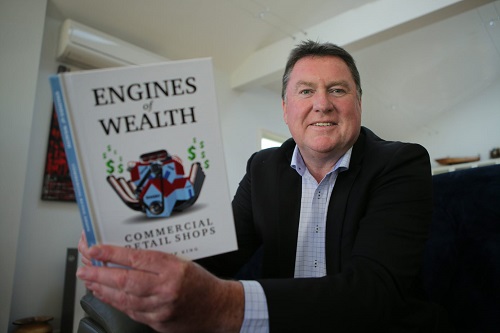 Phillip King's investment dreams began as many property investors' did. "When I was 22, a friend gave me a book on property investment – Creating Wealth by Robert G. Allen. The book outlined an investment strategy leveraging residential property that promised the possibility of retirement in 10 years. After reading this book, the goal of financial freedom was firmly implanted in my head," Phillip says.
Phillip proceeded to save for a deposit on his first investment property – something he found challenging. Nonetheless, a year later, he purchased a unit in Cronulla to jump-start his dream of rapidly growing equity, a strong portfolio of properties, and a retirement funded through rental income. Over the next 10 years he added four more properties to his portfolio.
At the time, Phillip was supporting his investments through his day job in the IT industry. It was a high-stress situation that he powered through, with his eye on his portfolio as the real meal ticket to a comfortable retirement. However, the negatively geared environment in NSW would catch up with Phillip as he tried to secure finances for his sixth property.
"My bank stepped in and gave me a dose of reality. You see, there is one major problem with scaling your portfolio using residential property – negative gearing combined with the bank's perceived risk that you may lose your job," he explains.
"The bank's refusal to invest in my sixth negatively geared residential property was the result of an accumulation of the five previous cash flow negative properties. I had reached the bank's comfort limit on my ability to repay all the loans, and they stopped me in my tracks."
With his property investment journey stopped dead before he had even reached the point of financial freedom, Phillip knew he had to think outside the box.
A fresh start
With residential properties off the table, Phillip began to research alternative investment options. This was when he stumbled upon the idea of positively geared commercial properties.
"It checked all of mine and the bank's boxes, so I sold down my residential properties to provide capital to pursue positively geared commercial retail shops. These are rarely traded on emotion, and property prices are calculated based on a multiplier of the tenant's net rent."
Phillip also found that commercial properties were often more secure and easier to manage than residential properties, in part due to the level of personal investment tenants have in the space.
"Commercial tenants are entrepreneurial. They are running their own businesses and sign long lease terms to secure their businesses. The shop is their source of income, so to pay their rent means they will avoid losing their livelihood, so you have someone fighting to pay their rent and keep your shop in good condition," Phillip explains.
"Management is not nearly as troublesome as owning a residential property. At the end of the day, a commercial shop is just three brick walls, a concrete floor and a glass shopfront. There is not much that can go wrong, so repairs and maintenance is either tenant paid or minimal."
To help him determine the right commercial properties to buy, Phillip set specific criteria, for example that the property should generate a minimum yield of 7.5%.
He also sought shops located in the heart of areas with plenty of amenities, ensuring that business would be booming consistently.
"The most important advantage a commercial borrower has is cash. The banks will be looking closely at the shop cash flow, and will take into account the investor's income plus the positive income the shop generates. So the superior capital and cash flow security offered by commercial property makes lending approvals easier."
Phillip also keeps his investments in line with market movements by increasing his rents every year.
"I always request a 3% annual increase in my leases to ensure my rent remains in line with the market and I don't lose value from inflation. The rent is measured against similar shop rents and adjusted accordingly at the point of extending or renewing the lease to protect the investor."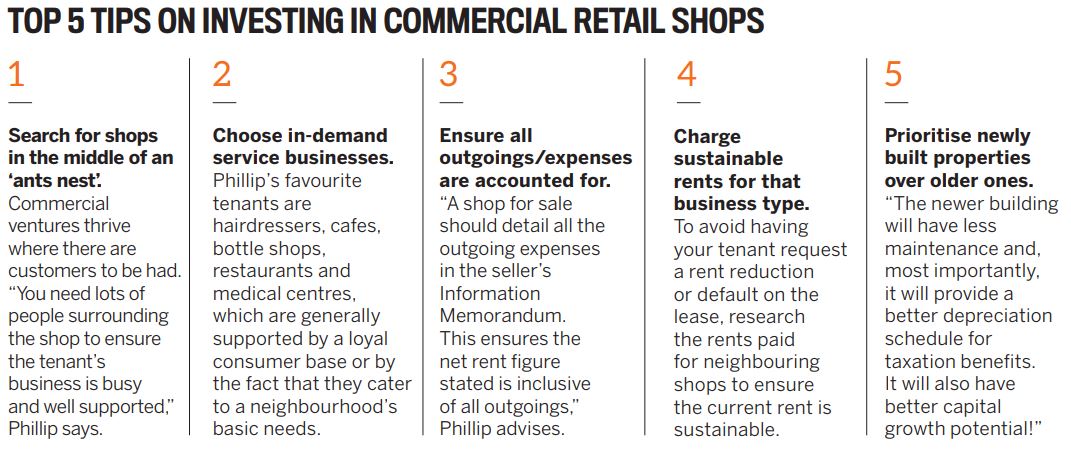 Today, Phillip has built up an incredible portfolio that generates over $1m in cash flow annually. Over time, he has owned 51 different commercial retail shops.
Portfolio timeline:
1990
Phillip buys his fi rst residential investment property, a two-bedroom unit in Cronulla, NSW, for $105,000. Over the next 10 years he builds a portfolio of negatively geared residential properties
2001
The bank declines Phillip's application for his sixth property as it is once again negatively geared. He and a partner pool resources to invest in positively geared commercial property, buying their fi rst block of retail shops in Jannali, NSW
2003
The cash fl ow from the commercial investment o sets the negative gearing of Phillip's residential properties, and Phillip is able to purchase that sixth residential investment in Como, NSW
2004
With the commercial block becoming easier to manage than his residential properties, Phillip decides to divest his residential assets. Over the next two years, he sells his properties in Engadine and Jannali
2007
Having freed up equity and cross-collateralised all his other properties, Phillip invests in the Yarrawarrah shopping centre – a block of nine retail shops, an o ce suite and a couple of three-bedroom units – for $2.6m. This is his biggest investment to date
2008
Phillip forms an investment group and starts coaching others on commercial investments
2012
He buys his third shopping centre, this time in Forest Lake, Qld, leveraging the excellent cash fl ow, high rents and equity from his other investments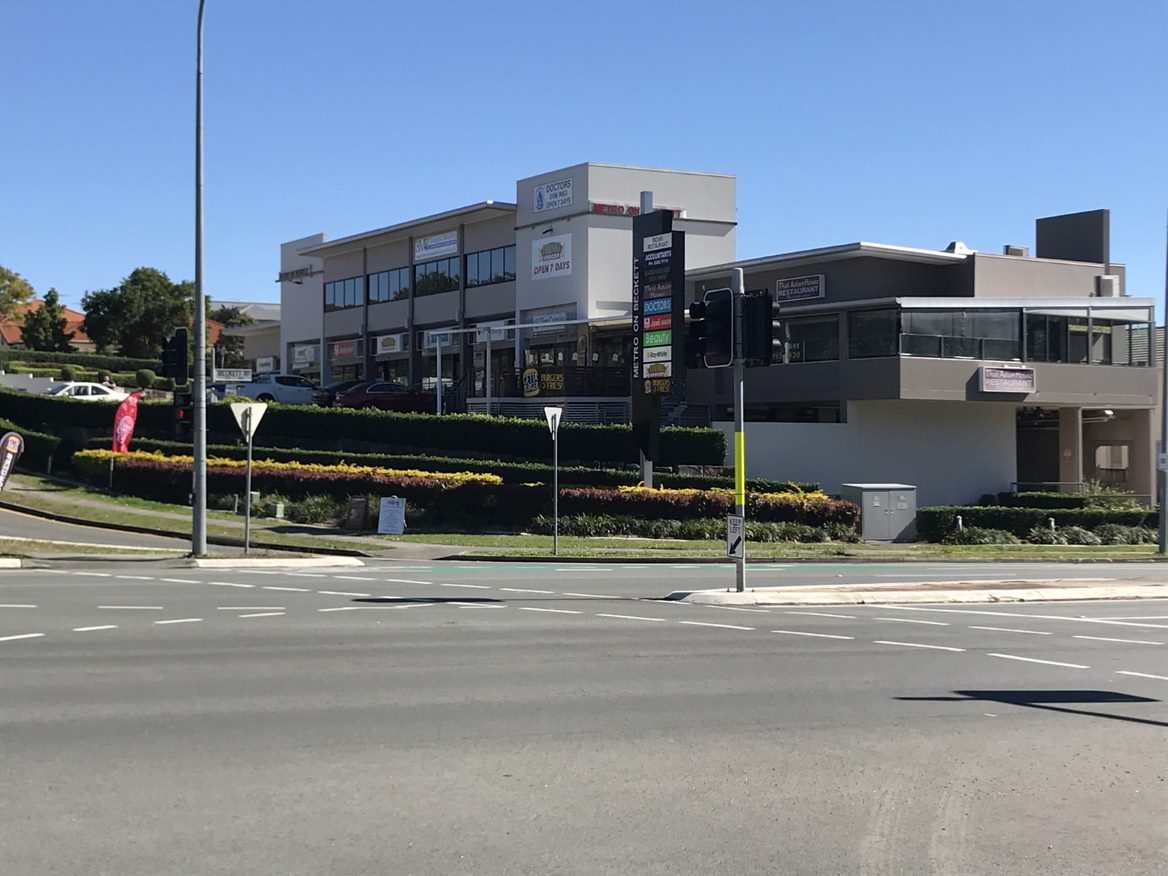 In five years, Phillip's Bridgeman Downs property has built $2.95m in equity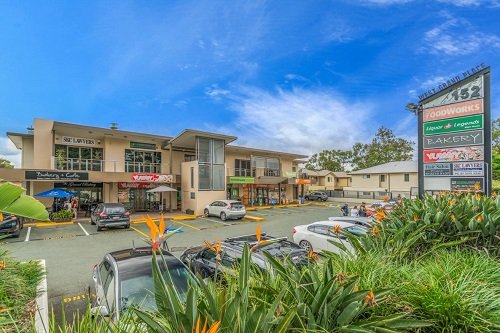 Phillip's Forest Lake, Qld, shopping centre recently sold for over $2m in profit
2014
Phillip snags his second Queensland commercial investment and fourth overall – the Bridgeman Downs shopping centre, which offers terrifi c depreciation benefits
2015
Phillip writes a book on commercial investment, Engines of Wealth. He buys his fifth commercial investment in Upper Coomera, Qld, for $3.3m
2017
As a result of rezoning, Phillip's commercial investment in Jannali shoots up in value. He sells for a massive profi t of $1m, then invests in his fourth Queensland property, Golden Beach shopping centre, which has great street presence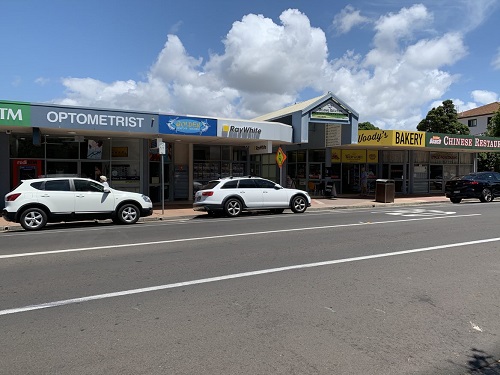 Worth $3.5m, the Golden Beach shopping centre benefits from its strong street presence
2018
Phillip introduces his then-21-year-old daughter to commercial investment. They purchase a shop in Palm Beach, Qld, which she currently manages. Phillip publishes his book, Engines of Wealth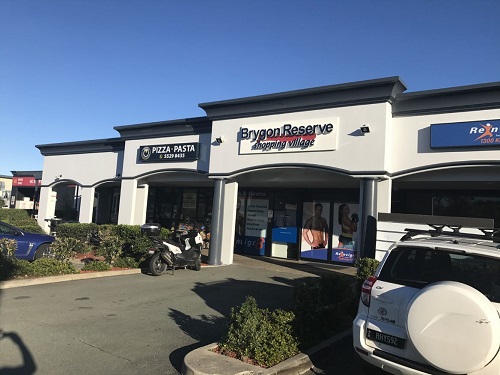 Phillip's Upper Coomera property has increased in value by $2m in just four years

"The portfolio scales easily as the banks like the longterm nature of the commercial leases, which are three, five and 10 years, indexed annually to inflation. This positive cash flow security has ensured that the banks continue to see me as a low-risk lender and fuel my appetite for more," he says.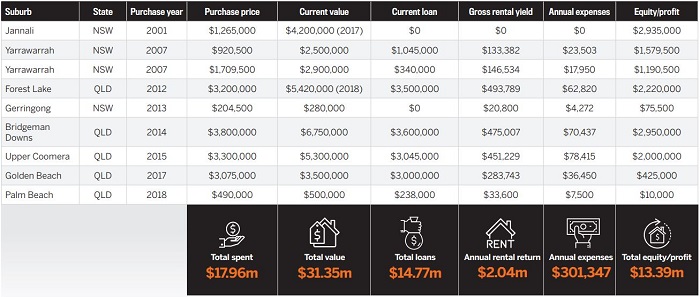 Looking to the future
Phillip's investments have enabled him to retire from the corporate world in which he worked for over three decades. But he certainly hasn't slowed down – instead, he obtained his buyer's agent licence so he could help others invest in commercial properties as well.
"My so-called retirement has allowed me to spend all my time on something I've always loved – keeping my eye on the market and looking for property deals!" he says.
In addition, Phillip is nursing his passion for teaching what he knows about commercial property investment to others full-time.
"I want to share what I have learnt with like-minded investors.
For the past 20 years, while having a day job I started coaching some of my colleagues and friends on investing in commercial shops and helped them understand this often-unknown asset class."
As his mentees embarked on their own successful property journeys, they encouraged Phillip to compile his insights on commercial investments into a book called Engines of Wealth
"With a commercial property portfolio, you can live off the rental income without 'cashing in' the core asset value of the properties, unlike superannuation. In fact, the capital value of the properties will appreciate over time," he says.
"The rent will continue to roll in long after your death, providing a stable income source for you and a lasting legacy for your family."