27/09/2018
Matthew Curran always desired the finer things, so his starting salary of around $30,000 wasn't going to cut it. Since discovering property investing, he's been living his best life, maximising his gains and finding ever-newer ways to grow his sizeable portfolio.
Matthew Curran is a guy who is all about enjoying life. As a young man in his early twenties, he realised that a typical nine-to-five job wasn't going to be able to give him what he wanted, as his list of wants and dreams was extensive.
"I wanted to travel, I wanted to have a nice car, I wanted to go out with mates, I wanted nice clothes," he says. "My $30,000 per year salary didn't cut it, so I knew I needed to find a way to make some more money."
Matthew's upbringing came in handy, as his parents had always been advocates for property as an investment one could see and hold on to. At the age of 22, Matthew was able to purchase his first property in Keysborough, Victoria, in 2004, kicking off a decade-long journey in the industry.
With his wife's steadfast support as he accumulated properties, Matthew has been able to refine and evolve his strategy of buying, holding and at times selling to benefit from capital growth. "I've bought and sold more than 10 properties over the past 14 years, and have a current portfolio of eight.
The strategy is to continue to grow the portfolio whilst making changes to properties performing both poorly and well to get a nice mix of high rental yields and great capital growth," he says.
"We need to be mindful that capital growth is only one part of the equation. A passive income from each property is very important." The tactic has certainly not failed him, as Matthew's eightproperty portfolio now has a conservative value of $2.7m (CBA valuation of $2.92m). His favourite investment is a property in Noble Park in Victoria that earned him $135,000 profit around 12 months after he bought it.
"I employed a draftsman to draw plans for a second unit at the rear of the existing property, and sold the property in a little over 12 months for a six-figure profit," he says. Having an excellent financial planner and a good accountant by his side has been crucial to his success, he adds.
"[They] have been able to steer me in the right direction, in making even better decisions in relation to tax affairs and property. You need good people on your side to be successful."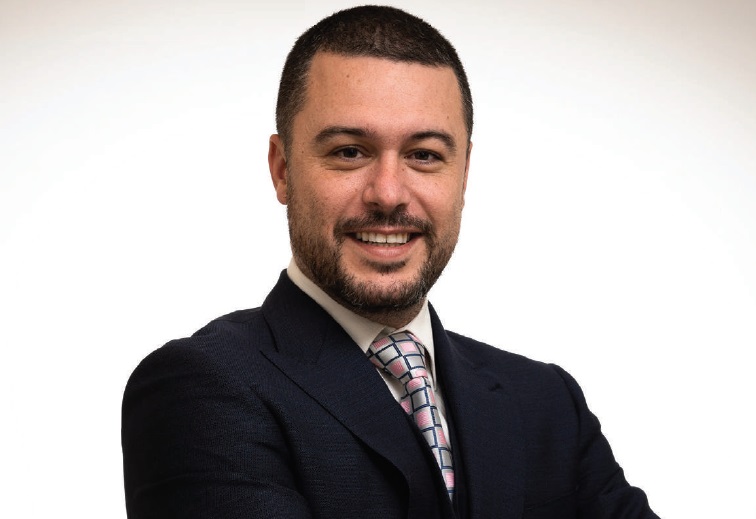 AT A GLANCE
Years investing: 14
Current number of properties: 8
Portfolio value: $2.7m
A view towards expansion
Matthew is not given to regret, but he does wish he could have created a larger portfolio earlier on in his journey.
"I am currently netting $100,000 per annum from property sales, plus the capital growth of everything else, and I am still reinvesting all the time," he says.
"If I have one regret, I would have borrowed more money earlier on to buy more properties, when the property prices were not so expensive."
While he aims to expand his portfolio to 20 properties in the near future, Matthew has no plans to give up his strategy of selling when he needs a cash flow boost.
"I want to grow to 20 properties and turn three to four over each year, making a capital profit and converting the money that's made into utilising it for life experiences and a better quality of life, for both now and later," he says.
This is because Matthew's investments are not simply there to secure a comfortable or early retirement, but to support his main goal – which is for him and his wife to live their best lives.
"My investing strategy isn't entirely directed towards retirement. Property investors get caught up in high debt and interest commitments over an extended period of time, thinking that the higher the value of their portfolio, the more they will be worth at retirement," he says.
"Meanwhile, my portfolio will net me enough money that I can live a comfortable life without having to work, and the earlier I can make that happen, the better. But it's not going to be by sacrificing things while living my life. Life is too short not to enjoy things along the way."
Enjoying the fruits
So far, Matthew's property journey has allowed for plenty of benefits, including extensive travel with his wife, a luxurious lifestyle that accommodates his hobbies, and the ability to be his own boss.
"Each property I have bought has been purchased for a specific reason, whether it's for capital growth, rental yield or a quick flip," he says.
"I actually purchased a onebedroom unit years ago when I got engaged, simply so I could sell it years later and have my wedding paid for. It was $85,000 for a rundown, dilapidated unit in possibly the worst complex in Noble Park."
TOP 4 PROPERTY MANAGEMENT TIPS
1 Try and manage your properties yourself
"There's no point paying an agent 7–10% of your rental each month for someone to collect the rent and then pay it to you"
2 Have a good accountant
"Legally, there are so many ways to reduce your tax, and we're not talking about basic negative gearing"
3 Make sure you and your partner are on the same page "You need a supporting partner. My wife has supported me from day one"
4 Get your hands dirty
"Every repair you do yourself is money saved, which is money in your pocket"
Matthew spun straw into gold, however; after spending $10,000 on renovation work he was able to sell the property for $180,000 and recoup his wedding expenses.
Other transactions were successful enough to get him the capital he needed to launch and invest in several businesses. Matthew presently owns stock in several profitable companies that have generated even more income for him, and he quit working for a salary in 2014.
"Every 18 months, I translate some of my portfolio into cash to live and enjoy my hobbies: flying, motorbikes, travelling and spending quality time with my wife and family," he says. "I have travelled overseas 30 times in 10 years, as I travel two to three times a year to Europe and Southeast Asia, and I've been able to spend $70,000 on a pilot's licence. I own two motorbikes, and my wife and I have new cars.
This was all from property sales. Investing in property [has] opened new doors." Matthew warns other investors against getting so caught up in the future that you forget to focus on the present.
"Every 18 months, I translate some of my portfolio into cash to live and enjoy my hobbies: flying, motorbikes, travelling, and spending quality time with my wife"
"The benefits [of property investment] include the luxury of being able to do what we want when we want, within reason. We live within our means and continue to save money for our retirement," he says.
"But when we sell a property, we're able to take the equity out and enjoy life. People get caught up in trying to make $1m, and then $2m, and have it all in equity for when they retire. Then they try and make more and more money. It's easy to forget that property investment isn't just about saving for retirement – it's to allow us to do the things we want during life."