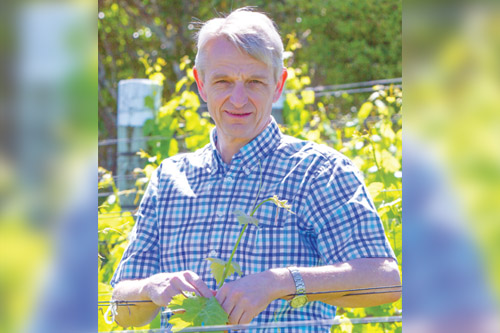 "At the beginning of the acquisition phase, I worked out a long-term strategy, including all financials. I calculated my own scenarios, including best- and worst-case outcomes"
One might say fate was at work the day Holger Detje boarded his plane to the Philippines for a business trip back in 2014.
A decade earlier, the former Australian expatriate had bought a family home with his wife, Susanna, and they had just about finished paying o‑ the mortgage. Holger was also beginning to think ahead to his retirement.
"I was looking for a retirement strategy, with the goal of an early retirement at age 60 and sufficient passive income for a decent life after," he says.
Holger picked up a property investment magazine to see him through the flight, and by coincidence the passenger sitting beside him turned out to be an active property investor who encouraged him to try his luck. Less than two months later, with $800,000 worth of equity thanks to his almost-paid-off home, Holger bought his first investment property.
Taking financial care
Buying property is not an undertaking Holger takes lightly.
"We do a lot of our own research," he says. "We read articles, compare statistics and look at the value potential of the suburbs we identify, as well as of their surrounding suburbs."
Holger also enlisted the aid of several buyers' agents to get different perspectives, which was one of the ways that he managed risk. He brought on a mortgage broker as well, to help him secure the best deals.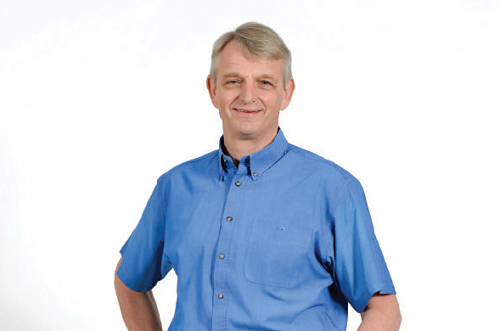 Holger Detje has built an impressive portfolio of 13 rental properties. "From an ethical point of view, we believe we have to treat our tenants with respect and fairness ... This tends to help us keep tenants a bit longer," he says.
AT A GLANCE
Years investing: 4
Current number of properties: 13
Portfolio value: $6.561,500
"At the beginning of the acquisition phase, I worked out a long-term strategy, including all financials. I calculated my own scenarios, including best and worst-case outcomes, and researched various interest rate developments."
Holger also prefers to take a methodical approach by adhering to a buy-and-hold strategy that focuses on the long-term benefits of his investments. He has yet to sell any of the investment properties in his portfolio.
"I look at long-term median price development, vacancy rates, employment situations, major infrastructure projects and other economic developments. I do not believe in hotspotting, as it can be too late to buy where substantial growth has already occurred," Holger says.
He also maintains a strict financial approach, refusing to touch his superannuation fund and keeping his LVR low.
Thinking outside the box
While many capital growth investors tend to look at properties in city CBDs, which generally carry a bigger price tag, Holger decided to shift his focus to areas a little further out.
"We like to purchase a larger number of more a­ffordable homes rather than a few high-priced properties closer to the cities," he says. "We pick properties in quiet locations, yet close to transport, schools, shops and other amenities."
Holger ensures that, even if his investments are outside a CBD, they remain attractive options for tenants due to their great access to conveniences and amenities. He focuses on houses and has spread his investments across di­fferent states, including Victoria, Tasmania, Western Australia, South Australia and Queensland.
"With the exception of three properties in slightly more rural but also attractive locations, all others are in suburbs within roughly 10–20km of major CBDs, as these suburbs were a­ffordable and o­ffer great potential for future capital growth," Holger says.
"Using these criteria, we selected our Watsonia, Hurstbridge, KippaRing and Beckenham properties."
This approach paid o­ particularly well with the property Holger purchased in 2015 in Watsonia, Victoria, which has since become his most successful investment.
"The Melbourne market was in an upswing; however, Watsonia at the time had not fully taken o­ff, unlike nearby suburbs like Viewbank or Heidelberg," he explains.
"The property was quite rundown but in a quiet location, close to the freeway and in walking distance from the local train station, shops, schools and childcare facilities." The timing of the purchase turned out to be just right, as after Holger and his wife completed a considerable renovation of the home, the suburb began to see growth, proving Holger's market research to be right. The clean-up job on the property attracted great tenants as well.
Holger has also ventured into international investment, making two property purchases in the US in recent years.
HOLGER'S PORTFOLIO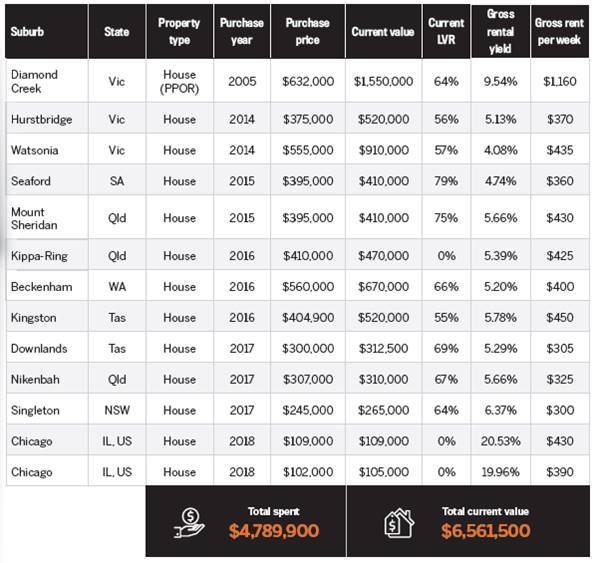 Value-adding strategy
One of the things that makes Holger a successful investor is his ability to see potential and add value to property. One example is his property in Beckenham, Perth, where he is subdividing the land in order to construct a new house. Holger also uses renovation to give tenants the best possible experience of his properties.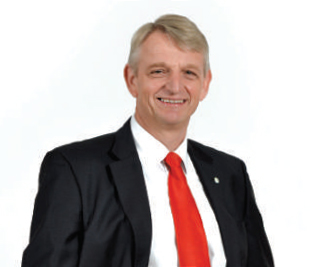 "We don't mind doing a basic renovation to ensure we get good tenants who are willing to stay longer-term and are able to pay a decent rent," he says.
"From an ethical point of view, we believe that we have to treat our tenants with respect and fairness. This includes attending to any issues, such as repairs and smoke alarm servicing, quickly. This tends to help us keep tenants a bit longer."
With the experience Holger has gained over the past four years, he has grown confident enough to begin proceeding with property deals without a buyer's agent. Through careful analysis and research, he purchased his last five properties independently.
Not every experience has been positive, however. Holger explains how he once rescinded a purchase after a property inspection report revealed significant problems that the vendor had kept from him. He has also had investments that did not perform as expected.
"With our current portfolio, the one thing we need to seriously consider is how to treat a couple of the properties that haven't developed in value as we had expected," he says.
"However, our biggest mistake was that we sold an earlier family home back in 2001, which we did to free up money to buy our current home in 2005. Had we known then what we know now about property investing, we could have easily kept it and used it as an investment property – the value would have almost tripled by now!"
While the regrets of past decisions sting, Holger has a bright future to look forward to as he enters the next phase of his investment journey.
"We have finished the phase of acquiring properties now, and we will be looking at further improving our overall LVR!" he says.
"We don't mind doing a basic renovation to ensure we get good tenants who are willing to stay longer-term and are able to pay a decent rent"