10/01/2019
For Frank Raiti, property investment began as a family affair.
"When I got my first full-time job at age 19, my parents asked me what I was doing with all my money. My reply was, 'My annual salary is only $17,000!' They then asked me if I had thought about buying a property," he says.
Frank's parents never pushed the issue, but just over a month later he went back to them with a proposition. They then developed a routine – while he played soccer on Saturdays, his parents would go out looking for his first investment property. A small two-bedroom unit in Croydon Park, NSW, caught their attention, and Frank went to inspect it himself.
"I simply asked myself, 'Could I live in this?' The answer was yes – and if I felt I could live in it, then so could anyone else, therefore I wouldn't have any trouble renting it out."
Frank's parents took out a second mortgage on their home and used the unit itself as security. Frank's father also helped him calculate his ability to make the loan repayments based on his salary at the time and the rental income from the unit.
This purchase began a property investment journey that has now spanned a quarter century.

AT A GLANCE
Years investing: 25
Current number of properties: 9
Portfolio value: $12m+
Building a booming portfolio
Frank continued to study up on property investment, remaining in his parents' home while he made his second purchase – a studio apartment. In time, however, he started thinking about a home of his own, and he made the decision to sell his two investments to obtain a larger two-bedroom unit that would become his first principal place of residence.
"My overall property strategy is to one day sell one or two properties that will pay off all outstanding debt. [I plan to] leave several debt-free properties that will produce passive rental income at a minimum of $200,000 per annum," Frank explains.
"It's never been about attaining a certain amount of properties. I'd rather purchase quality properties in quality suburbs."
As he worked to apply this strategy, Frank watched his portfolio expand quickly with the help of the equity he gained from each investment.
"The capital gains earned from these properties have meant that they have somewhat looked after themselves financially, which has allowed me to use savings for much more enjoyable things like overseas holidays."
In the 25 years since he started, Frank has built up a portfolio of nine properties worth over $12m, and now has personal equity of over $4m.
"[Property investing] has allowed me to trade up over the years to be able to live in the nice house and suburb that I do today," he says.
A big contributor to the value of his portfolio is his best property – a house purchased in Five Dock, NSW, in 2013.
"Like most purchases, you always think you're paying too much, or buying at the top of the market. Little did I know at the time that we were about to go through one of the biggest periods of growth Sydney has ever seen," Frank says.
Portfolio timeline
1993
Frank buys his first investment, a two-bedroom unit in Croydon Park, NSW, with the help of his parents. He sells this property, along with his second investment property, in order to fund his first PPOR. Over the next several years, Frank continues to trade up to bigger PPORs by utilising the equity from his properties.
2007
He purchases a two-bedroom apartment in Gladesville and has held on to this investment for over 10 years.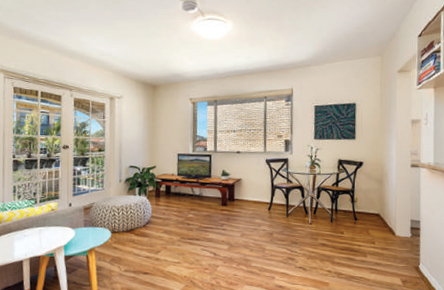 Frank's two-bedroom unit in Gladesville has more than doubled in value in 10 years
2010
He snags a unit in Newington for $619,000. The property's value has soared in the years since, passing the $1m mark.
2013
Frank gets his hands on his best investment – a house in Five Dock. While he paid a big price for the property, it proved itself with a value increase of $1m in just four years.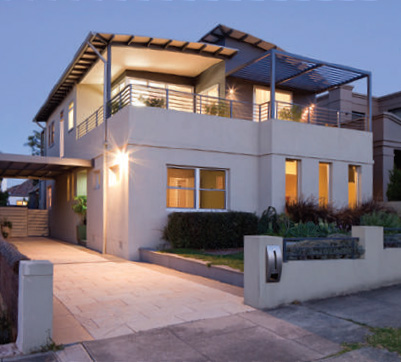 His Five Dock house shot up in value by $1m in just four years
2015
He buys a unit in Coogee and heads to Queensland to bag his first interstate investments in Wavell Heights and Mount Gravatt East, with the latter providing substantial cash flow through a yield of 4.5%.
2016
Frank makes another million-dollar purchase in Drummoyne, NSW. The property's value has since increased by nearly $200,000.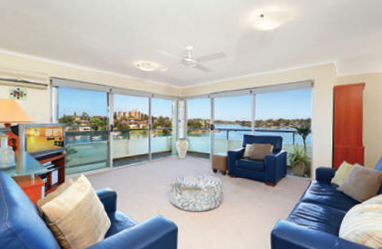 The house in Drummoyne is one of five million-dollar properties in Frank's portfolio
2017
Frank purchases his first Victoria property in Epping. In just one year, its value has risen by $130,000. He also trades up to a house in Gladesville, which becomes his PPOR.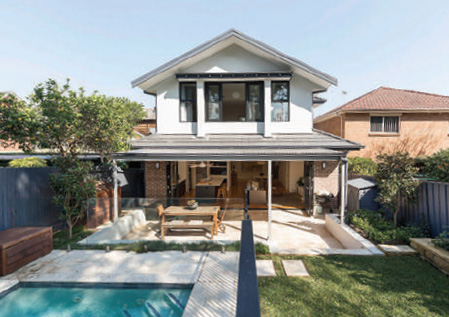 Frank's current PPOR in Gladesville
"The value of the house increased by $1m in four years – it's come back a little now as property cycles do, but I have no doubt it will boom again in due course."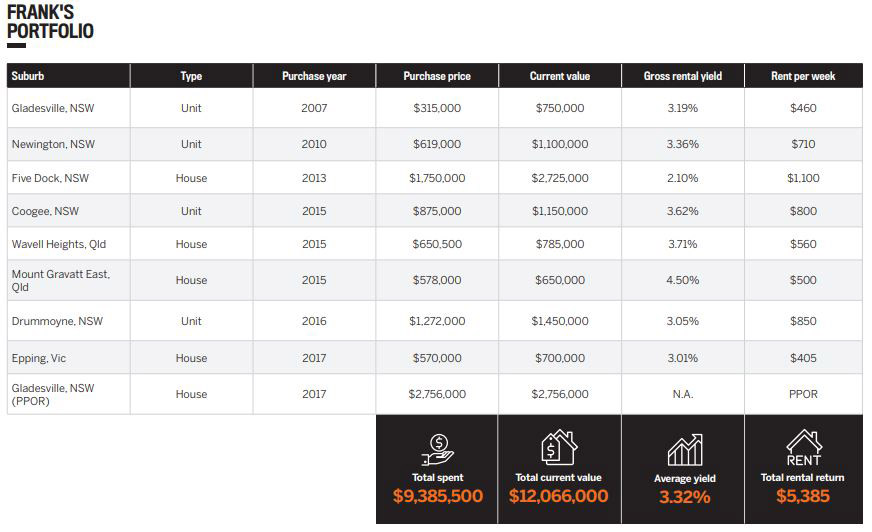 Losing and gaining
Frank has learned that always selling for profit may not be the best way to go, however.
"My biggest mistake has definitely been selling a property instead of borrowing against the equity in it," he says.
"This was simply due to a lack of knowledge and thinking that the only way to utilise the capital gain made in a property was to sell it. If I were to do it all again, I probably would have tried to not sell any properties."
This misjudgement taught Frank the value of educating oneself properly in order to maximise a property's value. He has learned much from experience and through time, but looking back he admits that he should have educated himself earlier with the information available to him.
"Travelling in retirement is high on the agenda, so the more passive income earned, the more places we can travel to"
"Information is more freely and easily available now than it was back in the 1990s. Read as much as you can – you'll soon learn who the knowledgeable people in the industry are and who the scammers and spruikers are," Frank advises.
Seeing how prices have moved since he began investing back in 1993 has also left Frank thinking of the what-ifs.
"When I look back at property prices from 10 and 20 years ago to what they are today, I wish I had bought double the amount that I have, but that's the beauty of hindsight, isn't it?" he says.
"In saying that, you don't want to put yourself under financial stress; you still want to sleep at night."
Investing for himself
As with many investors, Frank started investing to make money. However, the journey has impacted on more than just his finances.
"Property investing has given me passion, drive and focus – attributes that have no doubt changed my life in regard to my career and my personal life," he says.
While Frank's wife does not share his passion for property investment, her support – both personal and financial – has proved invaluable to him.
"She's the silent partner. While I am the driving force behind our property investing, she supports me and understands that the end goal is for both of us. Travelling in retirement is high on the agenda, so the more passive income earned, the more places we can travel to and see."
Frank also hopes that the story of his success can inspire those around him.
"I certainly have made no secret of my passion for property investing. If an average person like me can do it, then so can anyone," he says.
"Looking back to when I purchased my first property at only 19 years old, I can link together how it all began with that tiny two-bedroom unit to the house I live in today. It hasn't happened overnight, but it's pleasing to know that what I have today was primarily based on that decision made back when I was 19!"
Frank's property purpose: Creating freedom in retirement
"In my personal life, it's simply been about focusing on providing the best possible life for my wife and me, and being in a position to retire early and travel"