6/8/2017
'RENTVESTING' MAY be a relatively new term, but the strategy has been used by savvy Australians for many years. Starting off her working career in a real estate office, Belinda has been immersed in the world of property for 14 years.
She began her property journey as a rentvestor well over a decade ago; in her case, that meant minimising her expenses by living at home, and buying an investment property instead of her own house.
That way, she could get a head start on the mortgage repayments – subsidised by her tenant – and then move in at a later date. "I couldn't afford to purchase a home to live in, nor was I ready to move out of home," says Belinda.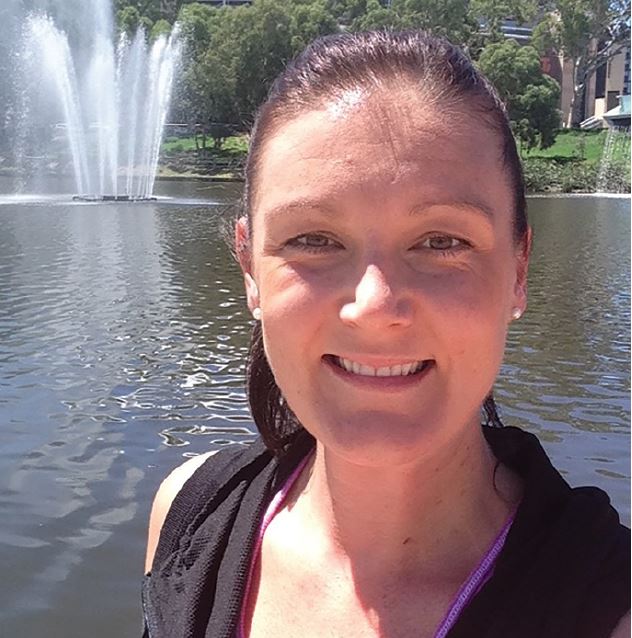 "To get my foot in the door of the property market, in 2003 I purchased an investment property to let out, with the intention of moving in when I was in a better financial position."
Belinda bought a house in the suburb of Hope Valley, an outer fringe area of Adelaide defined by large blocks, and 30 minutes' drive to the city. The property cost just $155,000.
However, the first purchase for this young investor wasn't all smooth sailing. Belinda had gained finance pre-approval before putting in an offer, but then discovered her finance was declined when she went to close.
"I was devastated, and had to quickly source another lender," says Belinda.
"I approached a credit union who was very helpful, and it recognised my eligibility, but the timing actually got quite close to having to cancel the purchase contract."
After four years as a rental property, Belinda was able to fulfil her initial strategy by moving into the house and transforming it into her own home. Today, it's worth double her original purchase price.

"In my job, I've seen and heard the issues investors face when tenants leave without paying rent, or when they damage the property they rented"
The case of the vanishing tenants
It would be almost a decade before Belinda took the plunge and bought her second property.
In her role as distribution manager of Terri Scheer landlord insurance specialists, Belinda regularly witnesses the way calamity can strike investors at any time. But, while she might have been prepared for the risks associated with property rentals, it still came as a surprise when challenges arose so early in her journey.
The issues occurred with that second property purchase: a unit in Lower Mitcham, a leafy, quiet suburb just 7km south of Adelaide city, which she had bought in 2011.
"I had heard a real estate agent talking about a 'gem' of a property that, to their surprise, they were having trouble selling," explains Belinda. "It's in a great location – not far from the Adelaide CBD, close to shops and facilities, near public transport, and it was ready to be lived in."
Belinda was impressed, so she snapped up the home for $233,000. When she purchased the property, there were already renters in place.
When Belinda's tenants advised that they were leaving at the end of their lease, she wasn't concerned – after all, it would be simple enough to find new tenants in such a prime location.
However, her tenants didn't wait until the lease date ended, instead abandoning the property without paying the rent they owed through to the end of the agreement.
"There was also damage to the property that needed repairing, and it needed cleaning, too," says Belinda.
Landlord troubles abound
At this point, Belinda saw first-hand the importance of having landlord insurance in place.
"In my job, I've seen and heard the issues that investors face when tenants leave without paying rent, or when they damage the property they rented – so I made certain that insurance was one of the first things I purchased," she says.
"Landlord insurance is a tax deductible expense, so for the small fee that it costs – as little as the cost of a cup of coffee a week – you almost can't afford to be without it."
Fortunately, Belinda's insurance claim fully covered cleaning costs and the lost rent. However, her property troubles weren't over yet.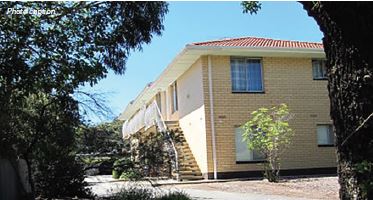 While handling the insurance claim was an easy process, getting the property re-let was another matter altogether. In fact, the ensuing apathy from Belinda's property manager served to compound the issue, as the unit sat vacant on the market for weeks – and then months.
"The property remained vacant for just over four months," Belinda explains, saying the situation "got to the stage where I was questioning my property manager". "It was a great property for a young couple or students, and with the demand for properties, it shouldn't have taken so long to rent out," she says. Taking matters into her own hands, Belinda decided to appoint a new property manager, who was able to find new tenants relatively quickly.

"To get my foot in the door of the property market, in 2003 I purchased an investment property to let out, with the intention of moving in when I was in a better financial position"
Since then, he has consistently proven himself as a reliable property manager.
"Nothing is too much to trouble for him," Belinda says. "He rings me when he needs to and organises everything for me. When it comes to property managers, you get what you pay for."
Having worked in real estate for many years, assisting in the management of other people's investments before working in landlord insurance, Belinda may have the skills and experience to self-manage her investments.
Regardless, she says she is happy to entrust the running of her properties to other experts.
I'm too time poor to keep up to date with knowledge of the Residential Tenancies Act and other related legislation, or to collection rental payments and carry out property inspections," she laughs.
"I trust my property manager with my investment, and I think that's really important – I have peace of mind knowing my investment is in safe and professional hands. Plus, it's a tax deductible expense, so I'm happy to pay for good management."
The hunt for the next winner
Enthusiastic about real estate as a pathway to passive income, Belinda is excited about adding another property to her portfolio, and is currently in the research stage of her purchasing strategy.
Belinda is looking at acquiring her next property within the year, with an idea to rent out her home again and buy a new place of residence.
"I'm currently doing research on sales histories, and attending open inspections to get a better feel for the type of properties that are available in my price range," Belinda says.
Price – to avoid being over-committed on repayments – is key to Belinda's purchasing strategy.
"I'd highly recommend requesting a rental valuation or appraisal from a reputable property manager to ensure market rents and current conditions are considered," she advises.
Networking with real estate agents, property managers, other investors and property owners in potential suburbs and areas is another vital element in Belinda's due diligence. "It's the best way to learn about an area and the market," she says.
"I also register my details with a couple of reputable real estate agents who are well known in those areas, who can provide me with the details of any new properties as soon as they become available."
Ultimately, Belinda's goal is to generate wealth for her retirement. While she also holds a portfolio of shares, she says her main interest is investing in the property sector.
"I like the idea of owning a physical thing, so that will continue to be my focus," she explains.
"My ambition is to live off a portfolio of investment properties, so I can work less and not be concerned about where money is coming from."
For Belinda, eventually reducing her working hours and being financially independent will give her the freedom to pursue other ventures without fear. "I'm active and I want to travel more," Belinda says. "I'm an aunty to three gorgeous nephews and I plan to spend more time with my family and friends."