IN ANTE MIHALJEVIC'S household, property investment and renovation was a family bonding experience.
"My father would buy old houses, and the whole family, relatives and friends would be in there cleaning up, repairing and restoring the house into something far better," he says.
"Through the years, I got a lot of hands-on experience with renovating and building. Whilst many of my school friends were off at the beach or on holiday, I'd be mixing concrete, cleaning bricks or painting with Dad."
While it wasn't something he initially enjoyed – Ante describes the work as something he did "begrudgingly" at the time – it left a strong impression on him of the value of property and gave him a taste for home development.
"Somehow, all of this instilled in me that owning a property was one of the greatest assets you could have. Much later, I appreciated what I'd learnt – that with a bit of know-how and sweat, you could turn an ugly duckling into a nice home and add great value."
When Ante entered his 20s, he capitalised on an opportunity to make his first property investment by buying his brother's partner's share in a house, with his parents' help.
"She was prepared to sell at a below-market price. Without a second thought, I said I'd buy it! Shortly after, I saw how much property prices rose without me doing anything, and that really got my attention."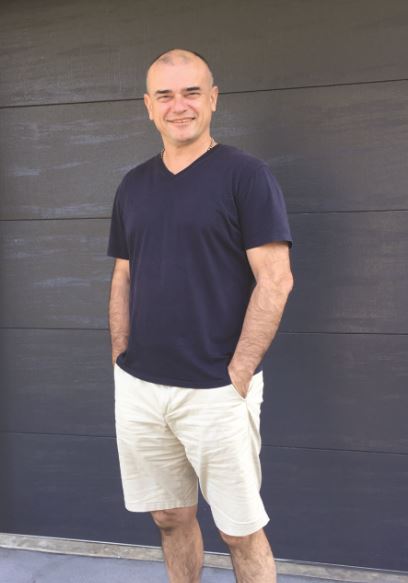 AT A GLANCE
Years investing: 24
Current number of properties (in portfolio): 2
Portfolio value: $6,800,000
Balancing research with instinct
Ante studied the local property market in the area he lived in, Sydney's Wentworthville, and house price movements told him he couldn't afford to buy there. But he persisted in looking for something to fit his budget, and three years later, in 1998, his dream of seizing a good opportunity in the market came to pass.
"It was an old fibro house that had dual-income potential and was also zoned medium-density. It was on a big block and had a great location," he says.
The process of obtaining the property got quite complicated, however, as a slippery real estate agent sold it to another buyer right from under Ante's nose.
"I made an offer, and it was accepted. But by the time I got in there the next morning, the real estate agent had gazumped me and sold it to someone else for $500 more without giving me an opportunity to re-offer," he says.
At the time, Ante was not well versed in the laws governing property sales transactions, and so he furiously accepted what had happened. However, lady luck was on his side: six months later, the couple who had bought the property needed to move away and were looking for a quick sale. Ante jumped at the chance and made them his original offer, which they were happy to accept.
Ante's parents helped him to fund his deposit, and he paid them back by selling his first property. The remaining proceeds were put towards reducing his home loan.
In the following year, Ante was on the search for a studio where he could set up his graphic design business. The suburb of Harris Park, situated 23km from the Sydney CBD, came up in his research as an area with strong growth potential. He spotted another 'ugly duckling' teeming with possibility and snapped it up quickly for a little over $200,000.
"I distinctly remember waking up one Saturday morning and saying, 'I'm going to buy a property today'. An hour later, I was signing on the dotted line," he says.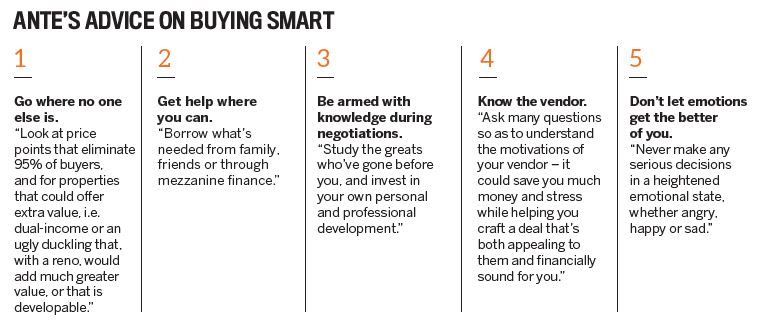 PORTFOLIO TIMELINE
1998
After three years of analysing Sydney's Wentworthville market, Ante spots his first 'ugly duckling' on Page Street – an old fibro house on a large block with dual-income potential. However, a real estate agent sells the property to another buyer the day after Ante makes his offer. He has to wait six months until the new owners, looking for a quick sale, unload it to him for his original offer price.
1999
Ante is looking for a studio for his graphic design business, and instead of renting a place, he decides to buy a property in Harris Park, NSW, with a loan from a friend. He renovates and extends it, leasing the property out for commercial use for eight years.
2004
Ante completes a duplex development of the Page Street home. The two finished duplexes are worth a total of $1.25m.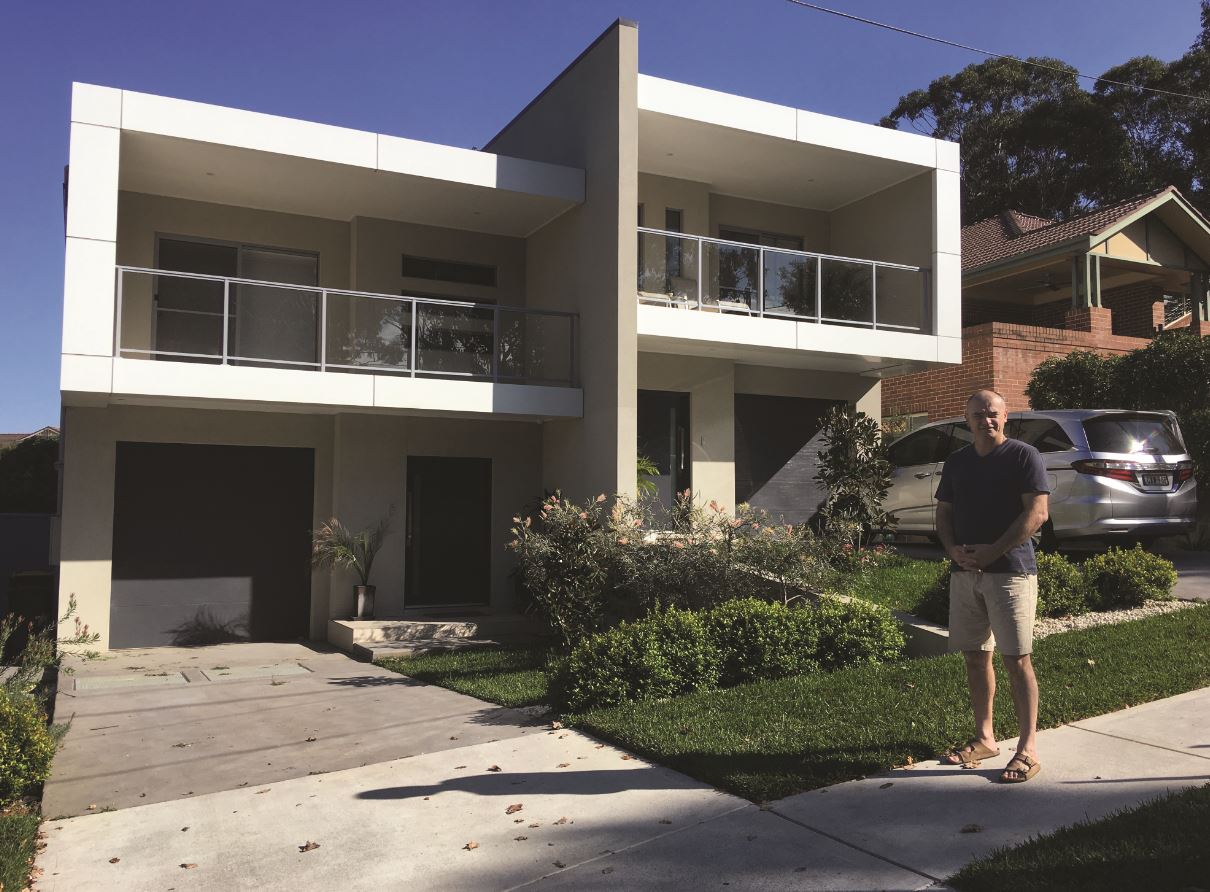 2007
He sells the Harris Park property and one of the duplexes for a total profit of nearly $500,000.
2008
Ante buys his first unit in Annandale, NSW, for $228,000. Following a $35,000 renovation, he rents it out for $350 a week.
2013
Ante sells the Annandale unit for $405,000. By then, he's earned a total of $130,000 from this investment, including rent.
2014
He purchases his second Wentworthville property on Dorothy Street for $715,000, with the aim of developing more duplexes.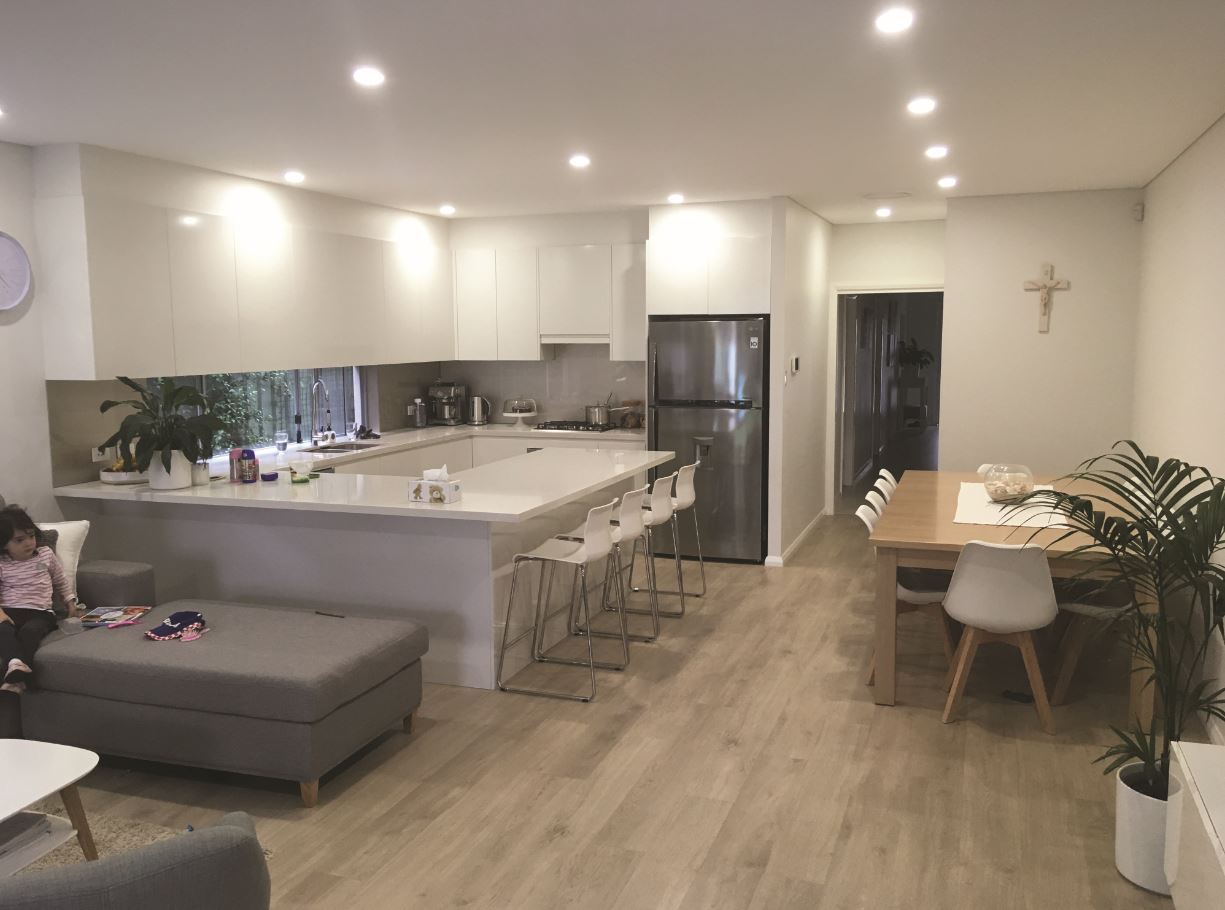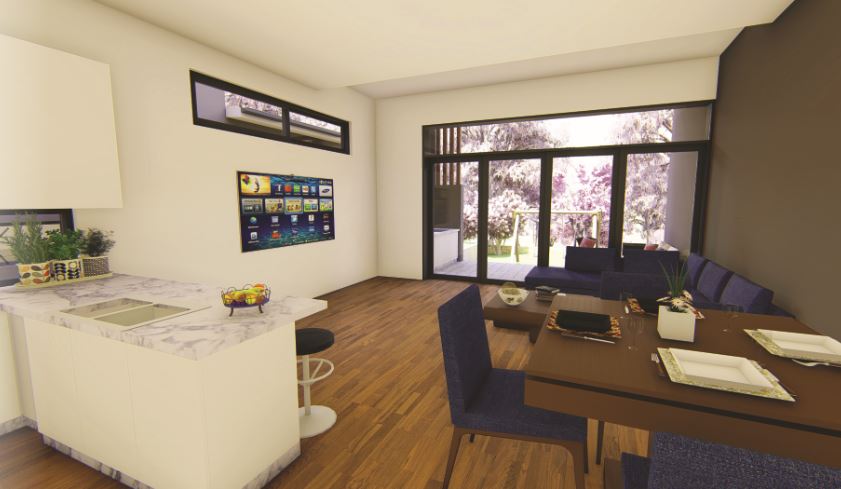 2016
Ante's new investment is valued at an estimated $2.3m. He unloads the Page Street duplex for $915,000, making a profi t of $550,000 from the sale.
2018
Ante makes his most expensive investment to date, purchasing a large property in the suburb of Constitution Hill for $2.6m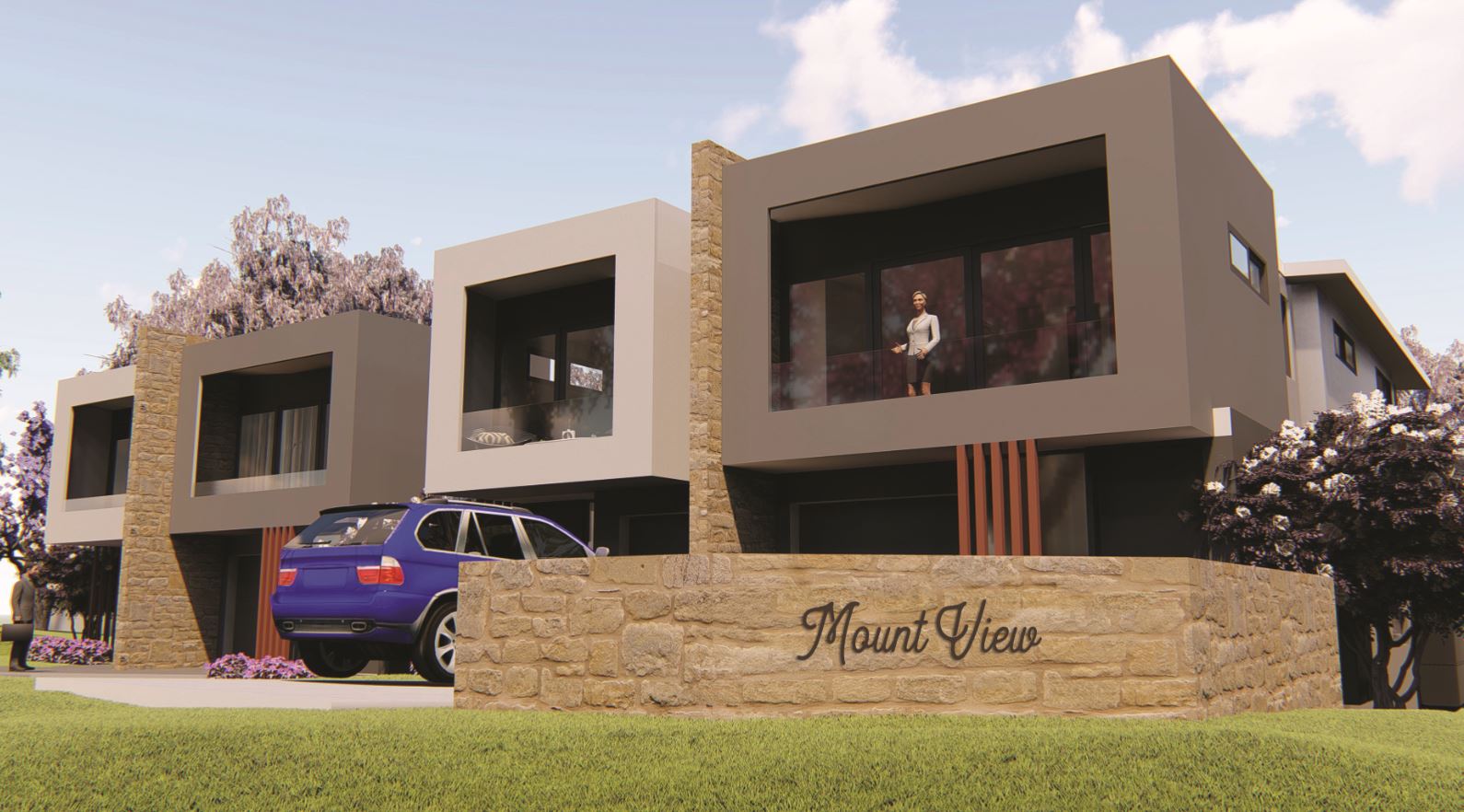 2019
His planned development of 10 duplexes on the Constitution Hill property is approved by the DA.
The power of persistence
With two properties in his portfolio, Ante set about maximising their potential. He renovated and extended the Harris Park property for $70,000 and leased it out for commercial use for the next eight years. In 2004, he completed the development of his Wentworthville property into a duplex, which enabled him to almost double his money.
However, a family tragedy stopped him in his tracks.
"I lost my brother, and as a result I lost interest in many things, including property. Regrettably, I ended up selling most of my investments," he says.
It took a few years of recovery, but eventually Ante got back on his feet in 2014, purchasing a second dwelling in Wentworthville for $715,000. The duplexes he constructed on this property netted him an additional profit of $500,000 in just two years.
A year on, Ante used $400,000 of the equity he had earned to land a property in Constitution Hill, Sydney, which he plans to develop into 10 duplexes. A $1m loan from his family and friends aided him in closing the deal.
"It had been for sale for about three years and started getting stale after 12 months, with many developers having come and gone. After some investigation, I saw that the deal clincher was the property owner at the rear of the development site – she was very tough and wanted far above her property's worth."
As luck would have it once again, Ante swooped in at just the right time when the owner was more willing to negotiate.
"I learnt that most people give up too quickly and aren't willing to search through the detail to see if there's an undiscovered gem"
"By the time I arrived, she was tired and needed the money. After some hard negotiations, I secured the sewage and drainage rights through her property to make the whole site developable. I gave her a non-refundable deposit and paid all the necessary consultants to get us a pre-DA meeting with the council."
The experience taught Ante how important it is to be persistent.
"It's here I learnt that most people give up too quickly and aren't willing to search through the detail to see if there's an undiscovered gem," he says.
With the addition of the Constitution Hill property to his portfolio, Ante believes he could be set for life.
"This last deal has the opportunity to set me up for a very long time, possibly for good. Having a very low LVR of 39% means I can comfortably pay off my loans and live off the equity," he says.
However, this doesn't mean Ante plans to rest on his laurels.
"I'll continue looking for development opportunities that many are too busy to see or can't be bothered to do the research on. Otherwise, I'll look for opportunities to offer my money as mezzanine finance."