"The banks only saw risk – I was single, a female of childbearing age, and a small business owner"
Rachel-Ann Wicks started her first business before she even turned 20, because she was seeking a challenge.
"At the age of 19, I started my own promotional marketing business as the learning rate at university was too slow," she says. "I wanted to be able to control my financial future and not have to wait around for Prince Charming to take care of me."
This desire to stand on her own two feet financially also fuelled her decision to go into property investing. By 2007, Rachel-Ann's business had been in the black for three years and had over 30 employees, so with her career flourishing she began trying to secure a loan so she could purchase her first property.
However, she ran into her first roadblock when banks looked at her situation and immediately said, 'no deal'.
"The banks only saw risk – I was single, a female of childbearing age, and a small business owner. My broker couldn't secure the pre-approval," Rachel-Ann says.
She was too driven to be dissuaded, however, and kept communicating with her broker and her accountant until she finally got that crucial 'yes' from a bank two years later – from one of her own clients no less.
With her finances finally in order, she spent the next few months combing the Central Coast in NSW for the right property before finally settling on a three-bedroom house in the suburb of Bateau Bay.
She did considerable renovation work on the property with the support of family and friends, and the investment wound up generating equity. This crucial factor made it possible for Rachel-Ann to continue her investment journey once the GFC hit.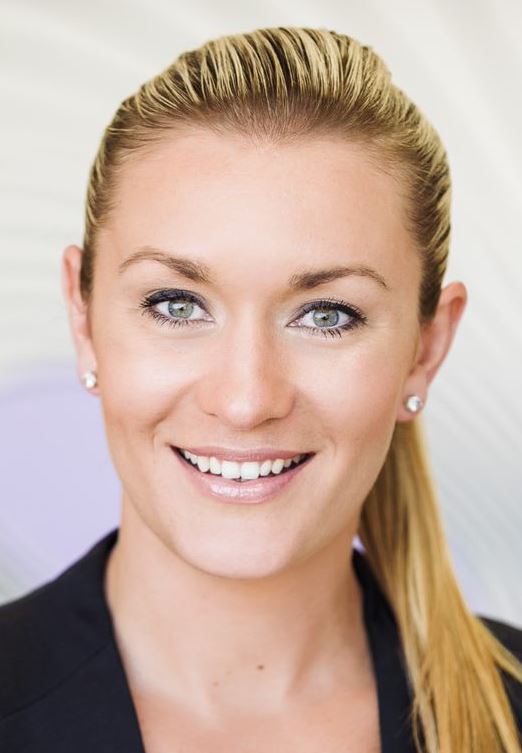 AT A GLANCE
Years Investing: 10
Current number of properties (in portfolio): 6
Portfolio value: $1.92m
Friendly advice
When the GFC made its impact felt across Australia, Rachel-Ann's business took a hit.
"The year 2009 going into 2010 was a difficult one for my business as the effects of the GFC were impacting businesses across Australia. Budgets for promotional marketing were being cut," she explains.
Rachel-Ann streamlined her business, making it a smaller operation. To keep her investment dreams alive she took up an additional day job, which gave her a stable income stream.
"A client of mine had a marketing role become available, so I dove head first into the ICT industry. While working full-time in this fast-paced industry, I kept my business running, retaining my favourite clients and staff."
While the country regained its footing once the financial crisis passed, Rachel-Ann continued to bide her time over the next few years as an investor, with the understanding that the transition period from the first property to the second is one of the hardest parts of the investment journey.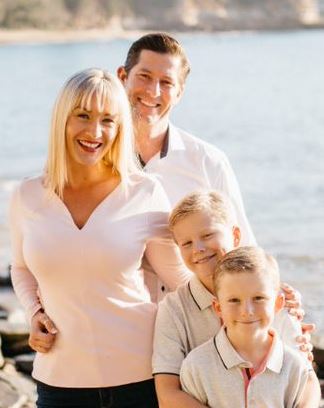 Stepmum-of-two Rachel-Ann Wicks juggles her family life with her job in IT, working to rebuild her marketing and promotional company, and her "side hustle" of growing a multimillion-dollar property portfolio
"Studies show that going from one property to two properties is one of the most difficult steps, both psychologically and financially," she says.
"However, I was getting closer to my 30th birthday, and my goal of three properties before I turned 30 was starting to feel like a goal I was never going to achieve."
It was the encouragement of a friend that got her moving again. "A friend at the time said, 'Technically, if you meet your goal before turning 31, then you've purchased three while you're still 30'. This adjusted thinking reinvigorated me into taking action and making the search real, instead of berating myself for not getting there before the big 30."
In the same year, by leveraging the equity from the Bateau Bay house, Rachel-Ann snapped up two properties to meet her personal goal. One was a house in Terrigal, NSW, an investment she shared with her parents. The other was her first interstate buy – a dwelling located in SA's Elizabeth East. The following year, she quickly followed up with property number four – her first unit in Queensland's Manunda.
"I wanted to diversify by buying interstate to reduce land tax exposure. I also wanted highyield properties to generate cash flow that would support future investments," she explains.
In 2017, Rachel-Ann picked up a house in Victoria, in the Geelong suburb of Norlane, for its capital growth potential, showcasing the adaptability of her buying strategy. She also bought another property in the Sunshine State, a fully furnished two-bedroom unit in Holloways Beach near Cairns. In between tenancies, she gave this property a cosmetic makeover for under $2,000.
To attract quality tenants and maintain her investments, this year Rachel-Ann has already completed a $25,000 renovation of her first investment property in Bateau Bay, which has resulted in a rental yield increase of almost 2%.
Portfolio Timeline:
2007
After setting up her promotional marketing business, Rachel-Ann applies for a loan pre-approval to be able to purchase her first property. However, she is rejected.
2008
Not one to give up easily, Rachel-Ann works with her finance broker and accountant to get herself into a position where a bank will approve her loan.
2009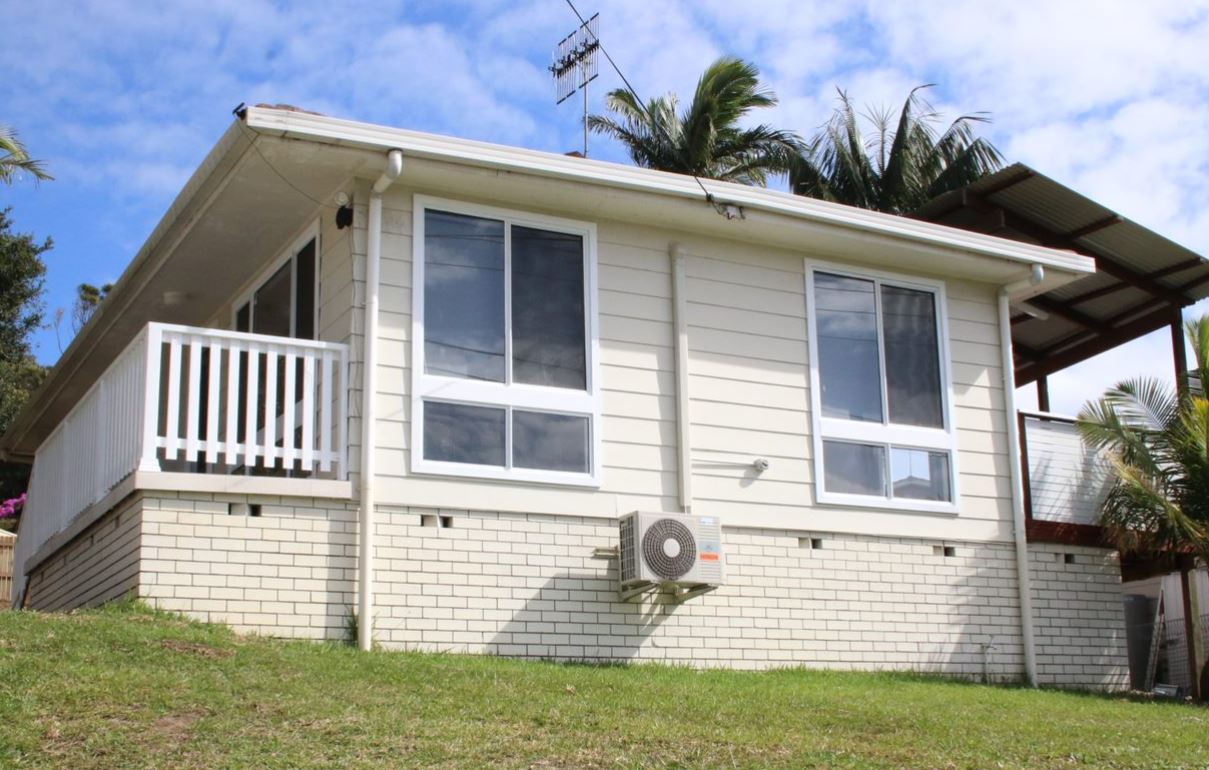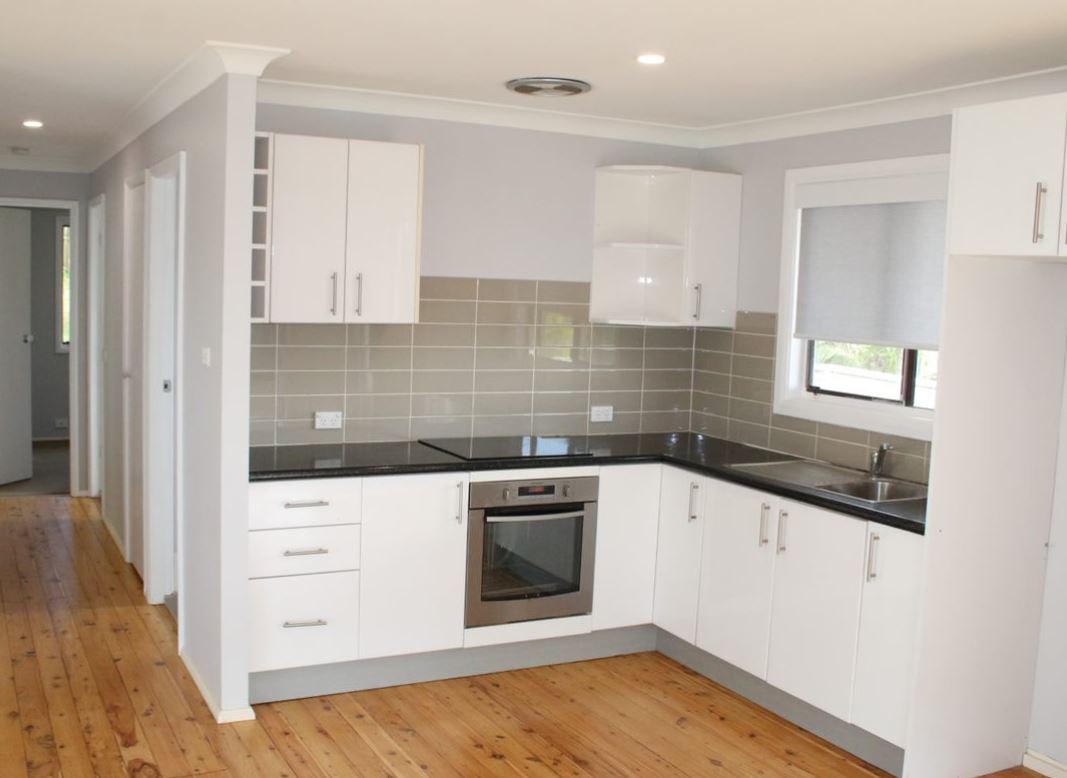 She is finally able to secure a loan and buys her first house in Bateau Bay, NSW, which she renovates and it generates instant equity. This investment becomes the building block of her portfolio.
2010
With the GFC hitting hard and impacting her business, Rachel-Ann spends the next few years laying low from an investment perspective, instead choosing to focus on her career in the ICT industry.
2015
Upon turning 30, Rachel-Ann gets back into actively buying property. She purchases her second investment, a house in Terrigal, NSW, for $312,000, and follows it up with her first interstate property in Elizabeth East, SA.
2016
Rachel-Ann capitalises on the affordable Far North Queensland market by snapping up her second interstate buy and first unit, paying less than $200,000 in the suburb of Manunda.
2017
She purchases her most affordable property to date in Holloways Beach, Queensland, for $169,000, and gives it a cosmetic facelift for less than $2,000. In the same year she ventures into the Geelong market with a property in the suburb of Norlane.
2019
A $25,000 renovation to refresh her Bateau Bay property yields a good return, strengthening her rental income from $420 to $500 per week.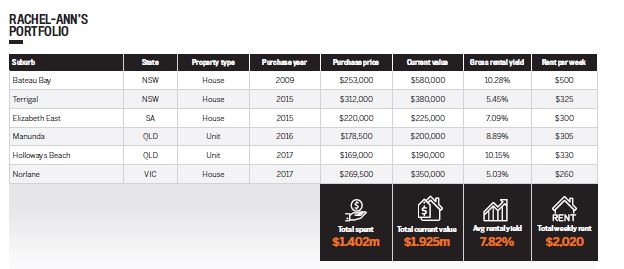 Keeping busy
Fresh off this renovation project, Rachel-Ann has big plans for her future in property.
"I wanted to diversify by buying interstate to reduce land tax exposure. I also wanted high-yield properties to generate cash flow that would support future investments"
Her fear of accessing equity caused her to miss out on opportunities during the GFC, but Rachel-Ann doesn't intend to make that mistake again. Since equity has gone such a long way towards helping her put her portfolio together, she intends to continue focusing on leveraging it in her investment strategy.
"My plans for the future involve manufacturing equity in some of my properties by adding granny flats, splitting the blocks where feasible and also doing my first small development," she says.
"I have a few properties that have the potential for future development through subdivision. As I wait for the right time to liquidate some equity in my tech and banking investments, I will be making sure that all properties are managed well and the upkeep is timely."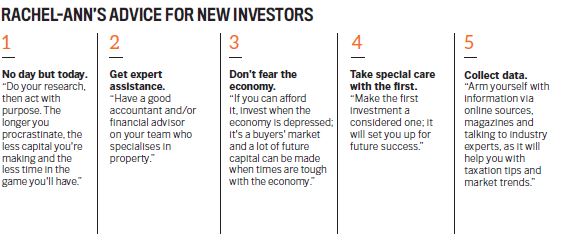 Ever business-minded, she also aims to make her first foray into commercial investment soon, while she works to rebuild her marketing and promotions company.
"I'm considering buying a commercial investment property with my superannuation in the near future, which will further diversify my assets."
Now 34, the sky is the limit for Rachel-Ann as she indulges her life's passion. "I think the biggest perk as a result of almost 10 years investing in property is doing something as a side hustle outside of my day job, working in IT, which I absolutely love," she says.
"I am always thinking about and researching property regardless of if I've got the funds for the next purchase or renovation project. If you get stuck talking to me at a party about property investment, I will light up and talk for hours!"