30/10/2014
Despina Priala explains whether or not an owner is responsible for the safety of a child inside a dwelling
Q I own a two-bedroom house in Brisbane, which I am renting out to a young couple. The property has a swimming pool that doesn't have a proper fence. I recently found out that the couple have had a young child, which they did not inform me of. Am I legally required to make sure the property is safe for the child (not just the pool, but with things like childproof window locks)? Could I be liable if an accident happened?
A
This is an interesting question as it poses a number of scenarios in which a homeowner could be liable. One should always approach such a question with the utmost conservatism, particularly in the litigious world we live in today.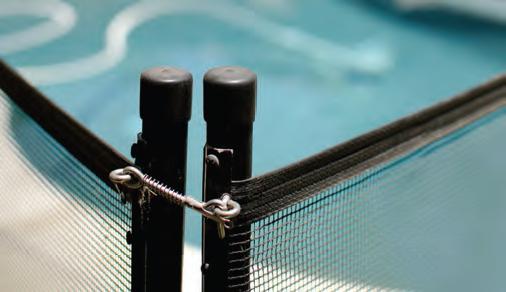 There is an abundance of information, articles and decisions concerning the requirements for homeowners to ensure their swimming pool has a compliant pool fence. In Queensland, the requirement for pool safety are contained in Building Act 1975 and Building Regulation 2006. Other states within Australia would have comparable legislation.
Pursuant to Section 232 of the Building Act, an owner of a pool must ensure the pool complies with the pool safety standard as set out in the legislation, and that all barriers for the pool are kept in good condition. If a home is being constructed, the builder is usually responsible for ensuring compliance.
If you purchase a home that has not already obtained a pool safety compliance certificate, then once settlement is completed, in Queensland you generally have 90 days to ensure that a pool fence is installed and compliant. If a homeowner does not comply, they not only face heavy fines from local government but also risk being liable if any third party, particularly a child, had access to the pool and was injured or drowned as a direct result of the pool not being compliant.
When selling property in Queensland, homeowners are required to disclose in the contract whether there is a pool safety certificate or not. Buyers can also conduct free search of the pool safety register at www.hpw.qld.gov.au/construction/BuildingPlumbing/PoolSafety/Pages/default.aspx a particular property has a compliant pool fence.
CHILDPROOF LOCKS
The responsibility for ensuring the safety of children inside a home, from a construction point of view, generally lies with those involved in its design, construction, modification and renovation. Generally, all windows above ground level that can be opened and accessed by children from inside the building must have safety devices fitted.
A myriad of laws and regulations relate to the construction of homes and buildings throughout Australia. Once a home is constructed it must obtain final approval from local council. This involves inspection to ensure it has been built to Australian building and safety standards, with childproof window locks, smoke detectors, electrical safety switches, hot water tempering valves to prevent burns and scalds, and swimming pool fences.
In response to a spate of children falling from windows, the Australian Building Codes Board introduced new measures in the National Construction Code through BCA2013. The Australian Window Association provides further information at www.awa.org.au/documents/item/75 also recently made changes to help reduce the incidence of falls. These measures include:
requiring strata schemes with residential lots to install safety devices on all windows that present a risk to young children
allowing individual strata owners to install window safety devices regardless of their scheme's by-laws
changes to the Residential Tenancies Regulation 2010 to include window safety devices in the prescribed condition report for rental premises (changes apply from 1 March 2014)
As a general principle, a homeowner needs to ensure their home is compliant and contains child safety features; and tenants must list in the tenancy application and agreement all intended occupants of a property, including children and pets. This ensures full disclosure to the homeowner and that the rental agreement caters for, and is reflective of, the number and types of occupants residing at the property. This does not remove the homeowner's responsibility for ensuring a pool fence is compliant. It may, however, alter the condition the homeowner places the property in at the time of rental.
At the end of the day, whether a person can ultimately be found liable (in part or whole) in cases of negligence comes down to a number of factors. This includes whether they had prior notice or knowledge of the possibility of an injury, and what reasonable steps were taken to mitigate, minimise or prevent any losses or injuries from occurring.
Disclaimer: The information in this article is of a general nature only and should not be relied upon as legal advice. You should seek advice for your particular circumstances before entering into any transaction.
The legal expert: Despina Priala is principal at Priala Legal. She can be contacted at despina@prialalegal.com.au or on (07) 5527 8796.
This feature is from the October issue of Your Investment Property Magazine. Download the issue to read more!